Lipsticks die je lippen uitdrogen en velletjes accentueren of achterlaten zijn een big no no in mijn boekje. Idealiter is een lipstick goed gepigmenteerd, hydrateert het de lippen en blijft de kleur het liefst de hele dag zitten. De lipsticks van tegenwoordig komen aardig in de buurt, maar vaak voldoen ze maar aan twee van de drie voorwaarden. Die perfecte lipstick leek een verre droom, tot Dior haar Rouge Dior Baume uitgebracht. Lees verder om meer te ontdekken over dit bijna life-changing lipproduct.
Lipsticks that dry out your lips and accentuate (or even create) chapped lips are a big no no in my book. For me, the ideal lipstick is well-pigmented, it hydrates the lips and it also stays put during a whole day without any touch ups. I know I have a lot of demands, but Dior's new Rouge Dior Baume manages to fulfill all of my expectations.
Het doel van deze nieuwe Rouge Dior Baumes is om verzorging en make up optimaal te combineren. Naast het ophelderen van de lippen met een prachtige kleur worden de lippen ook gevoed dankzij verzorgende ingrediënten. Deze ingrediënten, waaronder de natuurlijke kristalolie, zijn hier 10 keer meer geconcentreerd dan in een klassieke lipstick. Geen losse velletjes meer – bedankt, Dior!
The goal of these Rouge Dior Baumes is to combine (skin)care with make up. So apart from providing your lips with a fresh, vibrant colour, this product also nourishes your lips thanks to a whole bunch of hydrating ingredients including cristal oil.
De kleur die ik in mijn bezit heb, heet Diorette, een knallende fuchsiaroze tint. Op de foto's onderaan heb ik de Rouge Dior Baume lichtjes aangebracht maar je kan hem dus ook perfect opbouwen voor een feller effect.
The colour I have here is called Diorette, a vibrant fuchsia pink colour. My swatches are made with just one swipe of the Rouge Dior Baume so it's a bit more soft pink, but you can definitey build the colour up to get that vibrant effect.
Ja, deze Rouge Dior Baume maakt mijn dromen waar. Een fantastische kleur die verrassend lang blijft zitten én die mijn lippen superzacht maakt. Nu moet je niet verwachten dat dit schatje het een hele dag uithoudt. Je zal geregeld moeten bijwerken, maar persoonlijk vind ik het in dit geval niet erg om af en toe mijn geliefde Dior boven te halen. Het fijne aan deze textuur is dat je eigenlijk geen spiegel nodig hebt om het aan te brengen.
Yup, this Rouge Dior Baume makes all my dreams come true. The colour is amazing and it makes my lips SO soft. It also stays put for quite a few hours, but you will have to touch up regularly. Personally, I don't mind that because then I'll get the chance to whip out my luxurious Dior lipstick (so everyone can see how fancy I am). It's also very easy to apply as you don't need a mirror to do so.
Verdorie, Dior, nu wil ik de hele collectie Rouge Dior Baumes hebben. De kleuren zijn werkelijk fantastisch: van zachte, nude tinten tot meer fellere en diepere tinten. Ik wil ze echt allemaal, ugh.
Ugh Dior, I blame you for my new obsession because now I want the whole collection of Rouge Dior Bauemes. The color selection is amazing as well: they have nude tints as well as more vibrant and deep colours.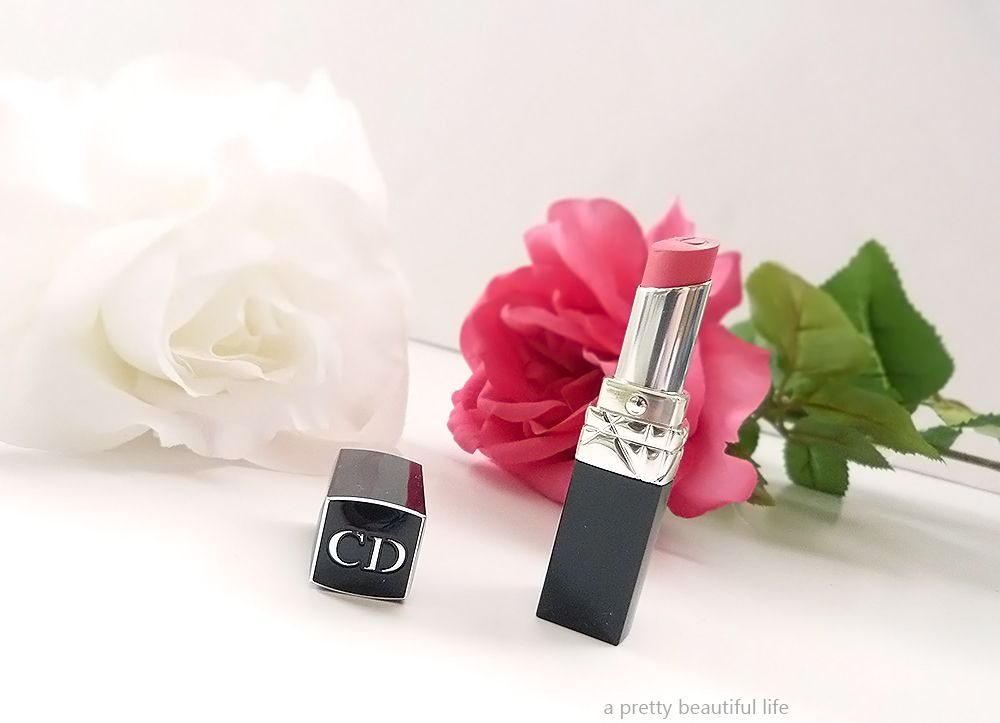 Rouge Dior Baume – €25,45