De zomer is dan misschien wel weerkundig gezien voorbij, maar dat is geen reden om het zomergevoel al te laten gaan. Rituals heeft de perfecte benodigdheden om je huid te verwennen en om klaar te maken om de laatste zonnestralen op te slorpen. Lees snel verder om twee fantastische Rituals producten te ontdekken – een scrub en een badolie.
So technically the summer is already over, but that doesn't mean we can't hold on to that summer feeling. Rituals has the perfect products to prep your skin for soaking up those last sunrays. Keep reading to discover the amazing scrub and bath oil.
De Heavenly Hammam badolie komt uit het populaire Hammam-gamma dat recent in een nieuw jasje werd gestoken. Deze lijn vond haar inspiratie bij de oosterse badhuizen waar de wellnessbeleving erg belangrijk is. Deze badolie van Rituals probeert dat gevoel ook bij jouw thuis te hercreëren. Met ingrediënten zoals eucalyptus, vitamine E en arganolie zorgt het voor een ontspannend badje waarbij je huid gevoed wordt en achteraf zijdezacht aanvoelt.
De Heavenly Hammam olie zit in een prachtige glazen flacon met houten dop. Dit is de reden waarom ik zo van Rituals hou: er wordt zoveel aandacht besteed aan de verpakking en het resultaat is echt superluxueus. Andere merken met hun plastieken flesjes mogen hier gerust een voorbeeld aan nemen 😉
De badolie doet alles wat het belooft: de geur relaxeert je en de olie zelf maakt je huid zijdezacht. Ongelofelijk, ik hou hier van!
The Heavenly Hammam bath oil is part of the Hammam line that's inspired by the Turkish bath houses of the same name. It contains ingredients such as eucalyptus, vitamin E and argan oil that relaxes your body and makes your skin super smooth. I really like how it makes my skin feel afterwards and the scent is also to die for. The packaging also gets top grades from me: the luxurious glass bottle with wooden cap really puts other brands and their plastic bottles to shame.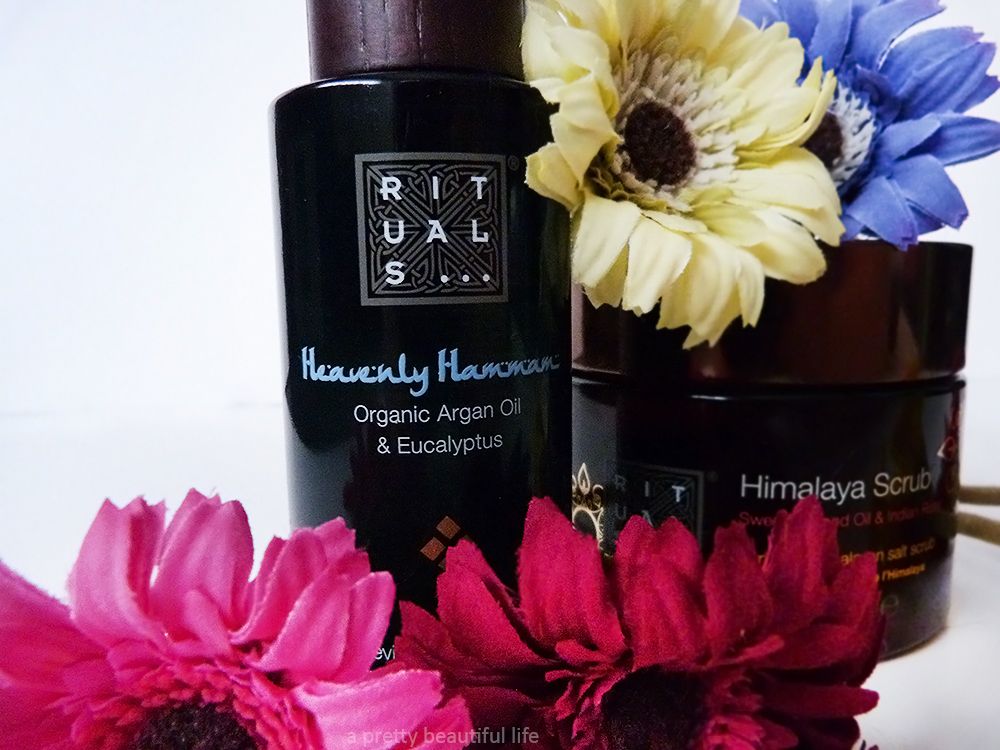 De Himalaya Scrub komt uit de Ayurveda lijn. Dit goddelijk ruikend goedje verwijdert de dode huidcellen waardoor je bruin kleurtje langer behouden blijft, en het maakt je huid nog eens superzacht. De korrels zijn ook kleiner en minder grof dan goedkopere scrubs zodat het niet zo 'schurend' aanvoelt – het verwijdert dode huidcellen op een zachte manier. Echt, deze mag echt niet ontbreken in je badkamer!
The Himalaya scrub is part of the Ayurveda line. It has an amazing smell and gets rid of the dead skin cells. The grains are also smaller and less aggressive for your skin than other cheaper scrubs. Definitely a musthave!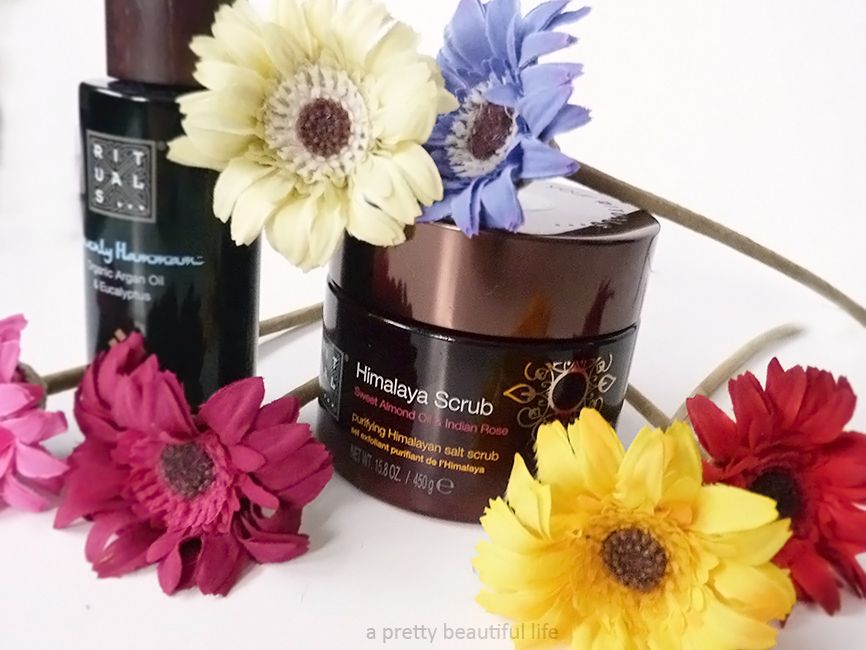 De lichaamsverzorging van Rituals, daar kan je gewoonweg niet mee mis gaan. Topproducten die je huid echt, echt ongelofelijk zacht achterlaten en de geur is altijd ongelofelijk goddelijk. Dus voor mij graag het hele assortiment Rituals in mijn badkamer, aub?
I'm completely in love with the products by Rituals. They always make my skin sooo smooth and the different scents are to die for. My ultimate dream? A bathroom filled to the brim with Rituals products!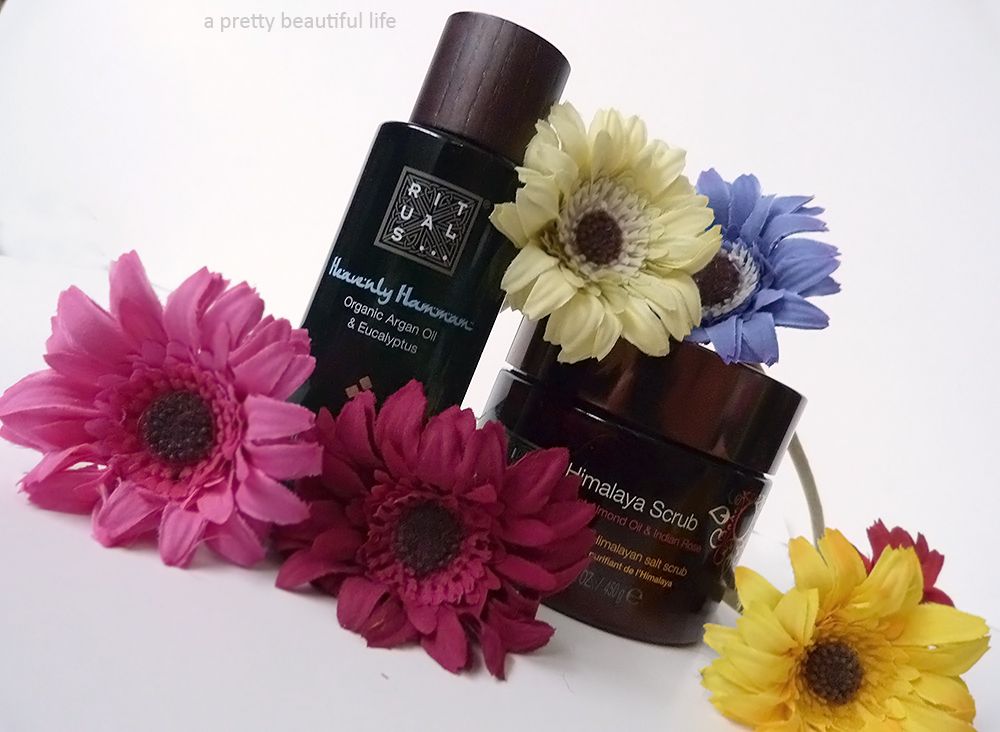 Heavenly Hammam Bath Oil – €13,50
Himalaya Scrub – €18,50