Wanneer LVMH je uitnodigt om hun nieuwtjes te ontdekken, zeg je natuurlijk geen nee. Ik trok vandaag naar Brussel om de nieuwe lanceringen van Dior, Guerlain, Givenchy, Fendi en Kenzo te ontdekken. Lees snel verder voor een preview van what's to come!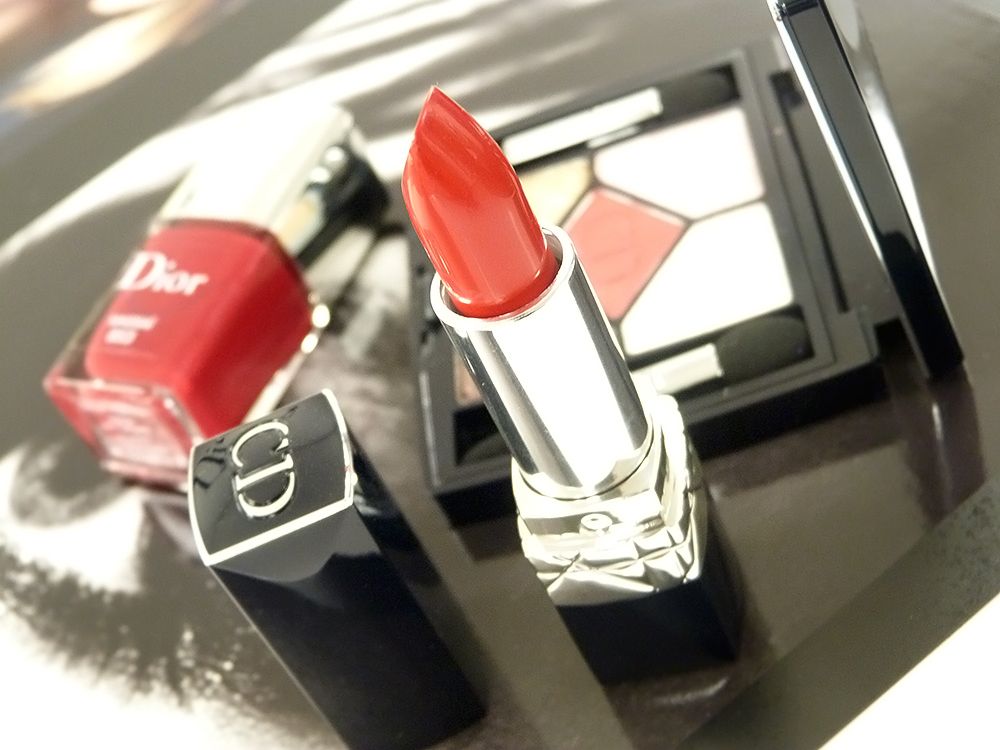 If LVMH invites you to their HQ to discover their new launched, you can't say no. I went to Brussels today to find out more about the new collections by Dior, Guerlain, Givenchy, Fendi and Kenzo.
Mijn eerste stop was bij Givenchy. De gigantische display met make-up deed me al spontaan kwijlen!
First stop: Givenchy. Don't you wish you had one of these at home as well?
Op gebied van skincare lanceert Guerlain het gamma Orchidée Impériale, een anti-aging lijn op basis van de kostbare orchidee. Het hoofdingrediënt, Gold Orchid, is een zeldzame plant die maar liefst 7 jaar nodig heeft om tot volledige bloei te komen.
Guerlain's newest anti-aging line is called Orchidée Impériale and it contains the precious Gold Orchid, a plant that takes 7 years to blossom.
De Abeille Royale lijn is gemaakt op basis van Pure Royal Concentrate dat het herstelproces van de huid stimuleert en verbetert. Op die manier worden rimpels bestreden en wordt de huid strakker en jonger.
The Abeille Royale line is based on Pure Royal Concentrate that rejuvenates and firms the skin up.
Make up tijd! Aanschouw hier de nieuwe Kiss Kiss lipsticks in een prachtige, nieuwe verpakking. Ik heb twee lipsticks gekregen en die toon ik jullie zo snel mogelijk.
Time for make up! Here are the new Kiss Kiss lipsticks in their new packaging.
Ik ontdekte ook de befaamde Lingerie de Peau producten. Ik moet toegeven dat ik nog geen ervaring had met deze producten, maar ik ga de foundations nu uittesten.
I also discovered the Lingerie de Peau foundations. I received a powder version and the BB cream which I'll be reviewing soon.
Op deze tafel stonden de La Petite Robe Noire parfums uitgestald. Hoe mooi is dit wel niet gedaan?! Naast de 'gewone' variant is er ook nog een speciale editie voor de feestdagen die rond oktober gelanceerd zal worden. Het gamma bevat ook een haarmist met de heerlijke LPRN geur – een musthave want het bevat minder alcohol dan het parfum en is dus geschikter voor je lokken.
Here are the La Petite Robe Noire perfumes. We have, from left to right, the regular perfume, a special edition for the holidays and the hair mist.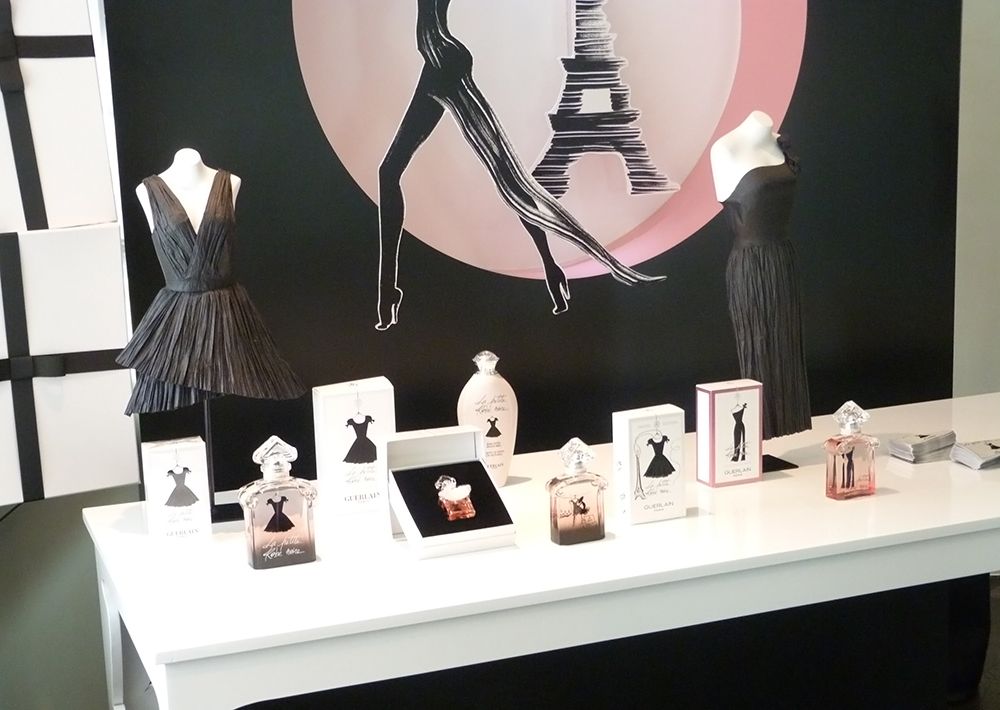 In de volgende magische kamer ontdekte ik meer over Givenchy's nieuwigheden. Alicia Keys en het Dahlia Divin parfum stonden in het middelpunt. De gouden flacon is gewoonweg prachtig – ik kan er uren naar blijven staren.
In the next room I found out about the new products by Givenchy. The showstopper was Alicia Keys and the new Dahlia Divin perfume.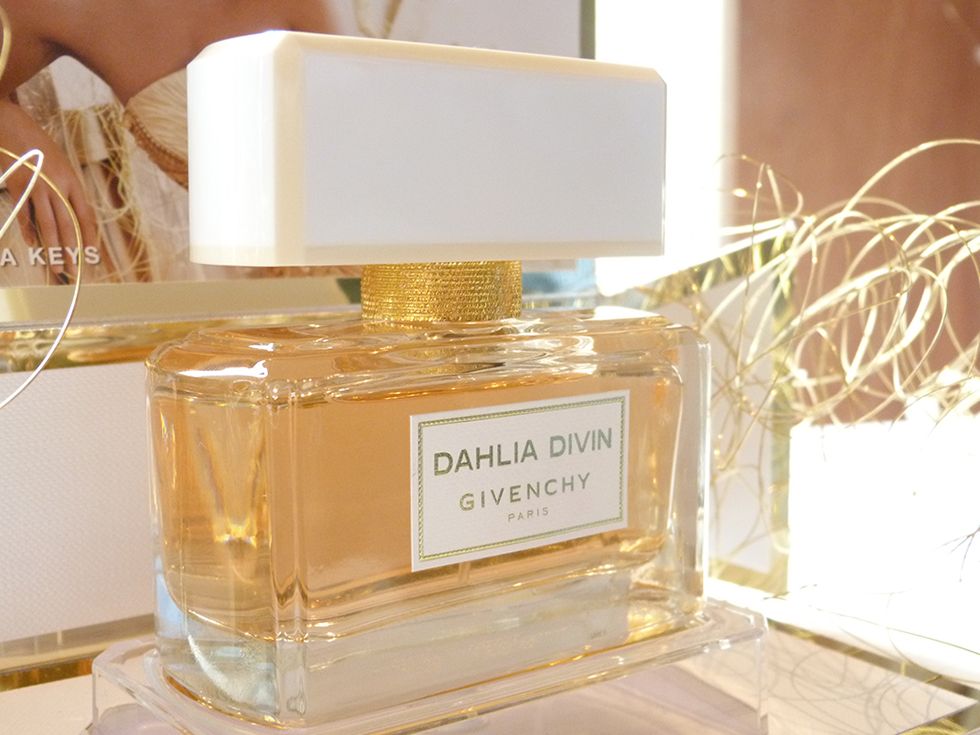 Ik ontdekte ook de najaarscollectie, Extravagancia, met het prachtige palette als blikvanger. De rest van de collectie bestaat uit een hele speciale blush, een oogschaduwcreme, twee lipsticks, een mascara en twee nagellakjes.
I also played a bit with the autumn make up collection, Extravagancia. It has a beautiful palette, a special blush, an eyeshadow cream, two lipsticks, two nailpolishes and a mascara.
Bij Fendi mocht ik snuffelen aan hun nieuwste geur, L'Acquarossa. Deze is op basis van Siciliaanse mandarijn, bergamot, pruim, magnolia, patchouli en nog veel meer. Het is een heerlijke, zachte geur die mij helemaal bevalt.
I also sniffed the newest perfume by Fendi, L'Acquarossa. This is a light, fresh scent with lots of floral undertones – I really like it!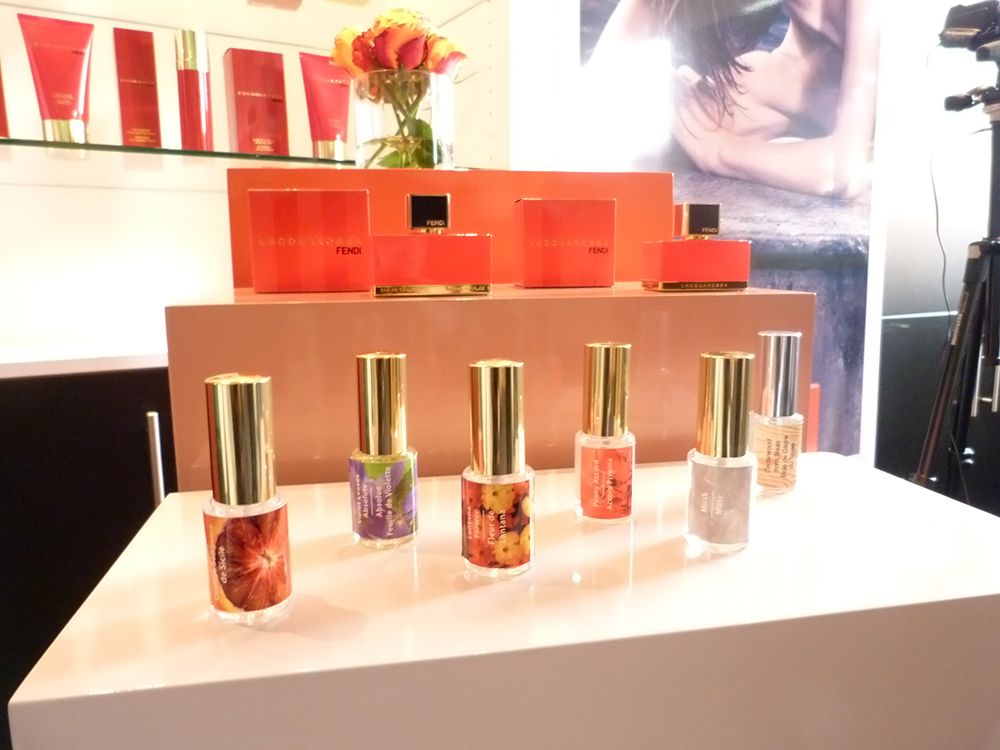 Kenzo introduceerde dan weer Jeu d'Amour, een sensuele geur met actrice Louise Bourgoin als (prachtig) gezicht. Jeu d'Amour is erg vrouwelijk en bevat onder andere fresia, bloedmandarijn, sandelhout en musk. De vorm van de flacon doet denken aan een jurk en de kleur aan de sensualiteit van de huid.
Kenzo introduced us to Jeu d'Amour, a feminine perfume with notes of fresia, mandarin, sandalwood and musk. French actress Louise Bourgoin is the face of this perfume and I think she's just perfect!
Als laatste stopte ik bij Dior. Hier ontdekte ik heel wat nieuwe make up waar ik enorm hebberig van werd. Alles wat er getoond werd, wou ik in mijn make up kast hebben!
Finally I stopped at Dior that presented a lot of new make up.
De nieuwe Star foundation en concealer dat speciaal werd ontwikkeld voor de mensen die graag selfies nemen. Deze producten maken je huid extra mooi voor wanneer je met de camera aan de slag gaat dankzij de lichtreflecterende deeltjes en de intelligente pigmenten. Heel interessant!
The new Star foundation and concealer contain a lot of light-reflecting particles that help the skin look better on camera. Perfect for those who desire the perfect selfie.
Er stonden ook een heleboel prachtige nagellakjes, oogschaduwpalettes en lipsticks uitgestald. Zoooo mooi!
There were also a bunch of nailpolishes, eyeshadow palettes and lipsticks on display.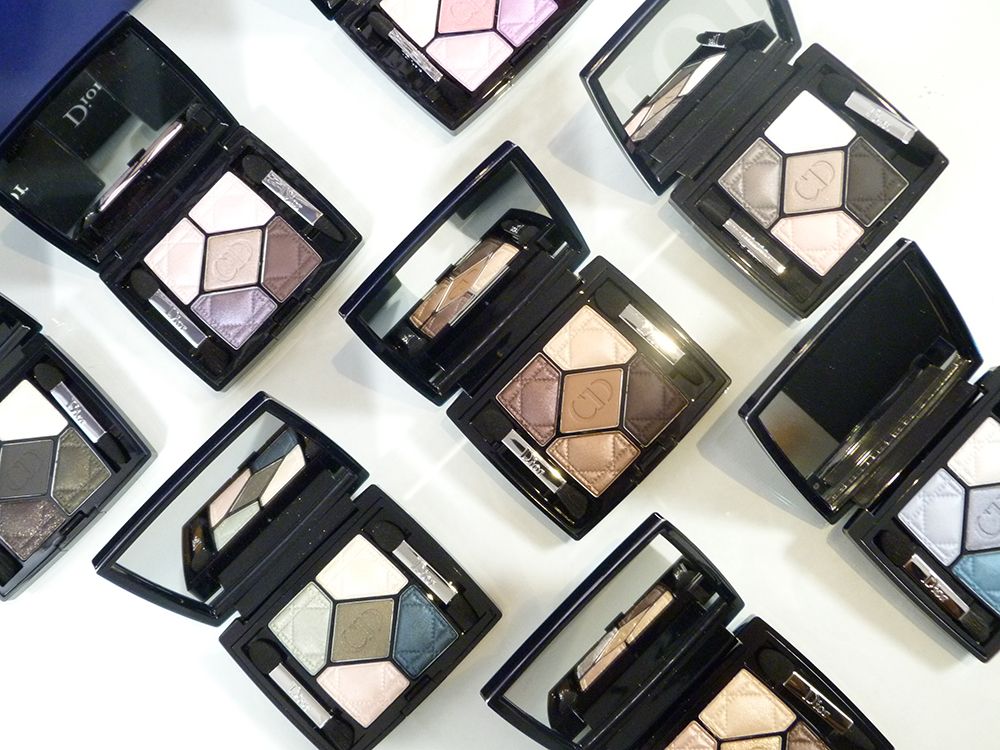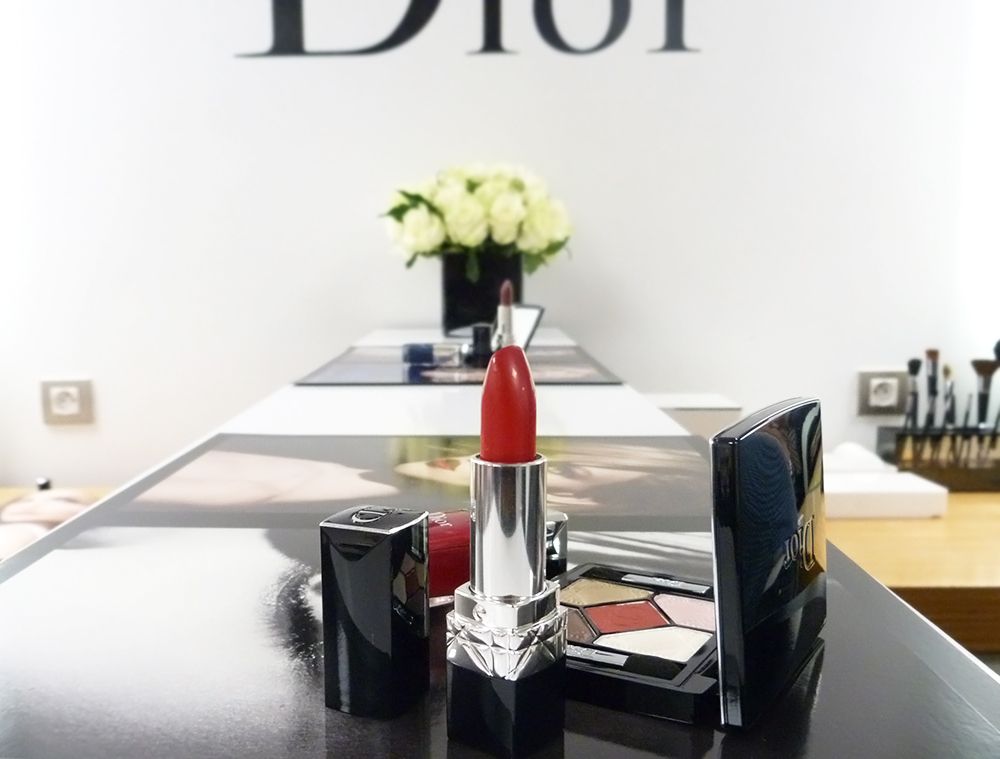 Tot slot kreeg ik buiten de nieuwe Fiat 500 dat gekleed werd in het thema van La Petite Robe Noire. Het resultaat? Slechts 250 unieke Fiats in België-Luxemburg die de prachtige tekeningen van Guerlain bevatten.
Finally I got to take a look at the limited edition Fiat 500 car which was designed together with Guerlain. There are only 250 cars in Belgium and Luxembourg so it's really a collector's item.
Dear Santa, please bring me one of these for Christmas!
Ik heb uiteraard véél meer foto's genomen maar om mijn blogpost redelijk kort te houden, heb ik ze geüpload op mijn Facebookpagina. Als je dus benieuwd bent naar meer foto's en swatches, klik dan zeker door!
Ik heb ook heel wat producten meegekregen om uit te testen dus je gaat binnenkort heel wat mooie producten zien voorbijkomen op de blog! Laat me zeker weten waar je het meeste benieuwd naar bent, dan hou ik daar zeker rekening mee.
Of course I took a lot of pictures. I uploaded everything to my Facebookpage so head on over to find more pics and swatches. I also received a bunch of products to test so feel free to let me know what you definitely want to see on the blog.
Veel liefs,
Diana
P.S. Een dikke, dikke merci voor het warme ontvangst door de lieve dames van LVMH!