Een tijdje geleden kreeg ik enkele make up producten van & Other Stories binnen waaronder de CC Quad die ik vandaag ga reviewen. Ik was hier enorm benieuwd naar want zo'n palette met verschillende kleuren concealers is een fantastisch idee. Blijf lezen om meer te ontdekken!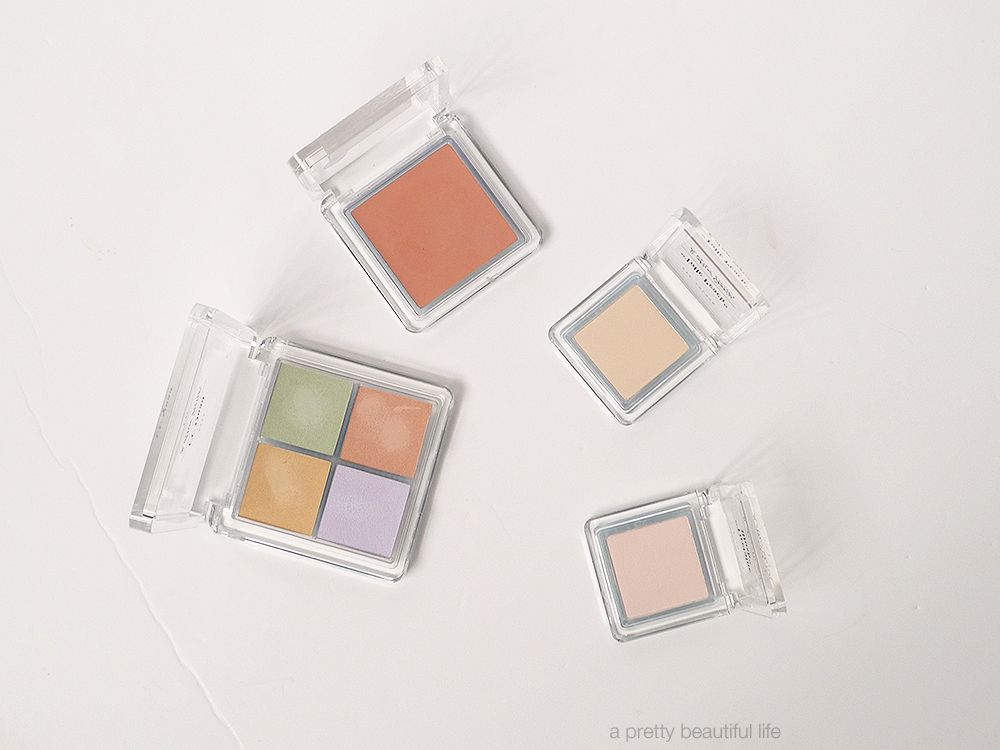 A while back I received a few & Other Stories make up products, including the CC Quad I'll be reviewing today.
De 'CC' in de CC Quad staat voor 'Colour Correction'. Logisch, want de gekleurde concealers corrigeren ongewenste vlekjes en verkleuringen van je huid:
– geel: pigmentatievlekken en aders
– groen: verdoezelt roodheid
– paars: licht de huid op
– oranje: camoufleert donkere kringen
The CC Quad (colour correction) contains 4 concealers. The yellow one covers up veins; the green colour counters redness; the purple highlights the skin and the orange camouflages the dark circles under the eyes.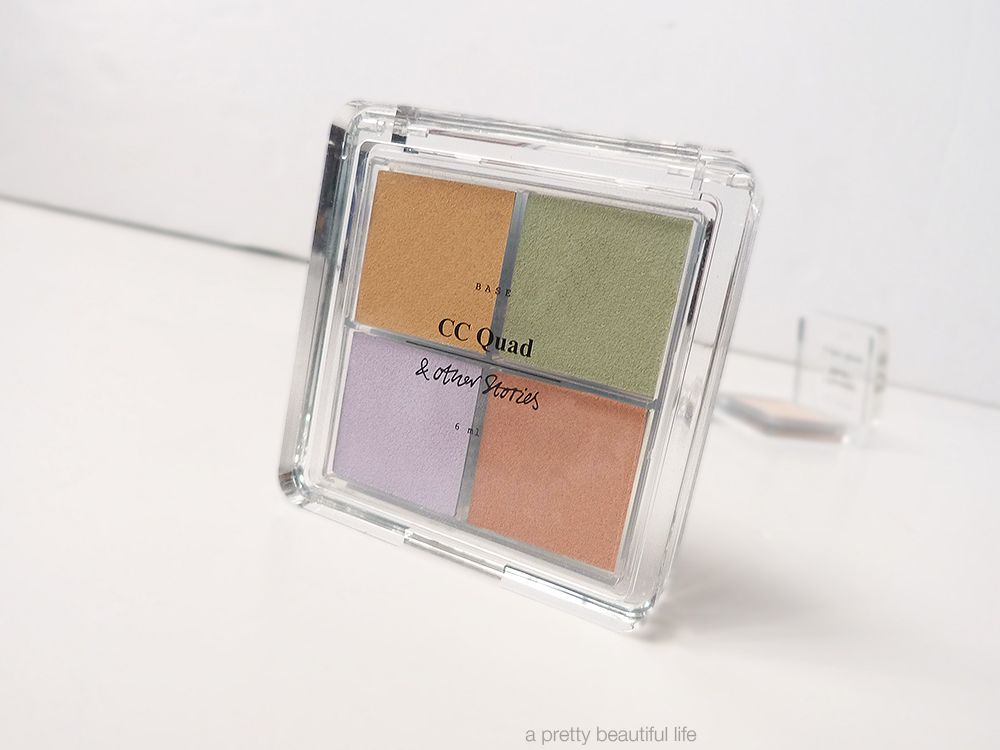 De concealers hebben een stroeve cremetextuur. Ik vind het het prettigst om mijn vingers te gebruiken om de concealer mee aan te brengen. De warmte van mijn huid warmt het product op en maakt het romiger waardoor het makkelijker wordt om het aan te brengen en te blenden.
The concealers need to be warmed up before you get a creamy texture that's great to work with.
Ik vind dit palette echt super! Ik gebruik alle kleuren zoals hierboven beschreven en mijn make up ziet er gewoon beter uit. Je moet trouwens ook geen schrik hebben dat je rond zal lopen met groene of paarse vlekken op je gezicht – een laagje foundation of bb/cc cream verhelpt dat met gemak.
I really like this palette. My make up just looks better with these products on my skin!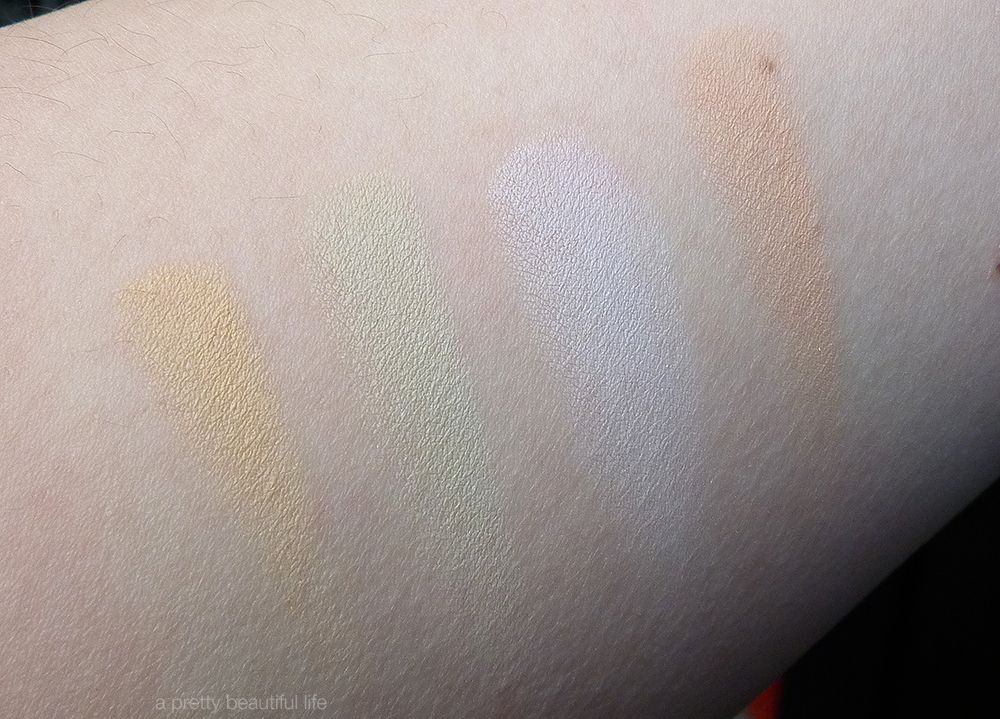 De CC Quad van & Other Stories is dus een musthave in elke make up collectie. Je krijgt vier kleurtjes in één stevig palette, de kwaliteit is super (de concealer glijdt niet van je huid af en blijft erg lang zitten) en dit alles voor een klein prijsje. Zeker in huis halen als je nog eens langs & Other Stories passeert!
I really think that this CC Quad should be a staple in every make up collection. You get four colours in one palette, the quality of the concealers is great (they won't glide off your skin) and it's really not expensive. You should definitely get this palette when you pass & Other Stories the next time!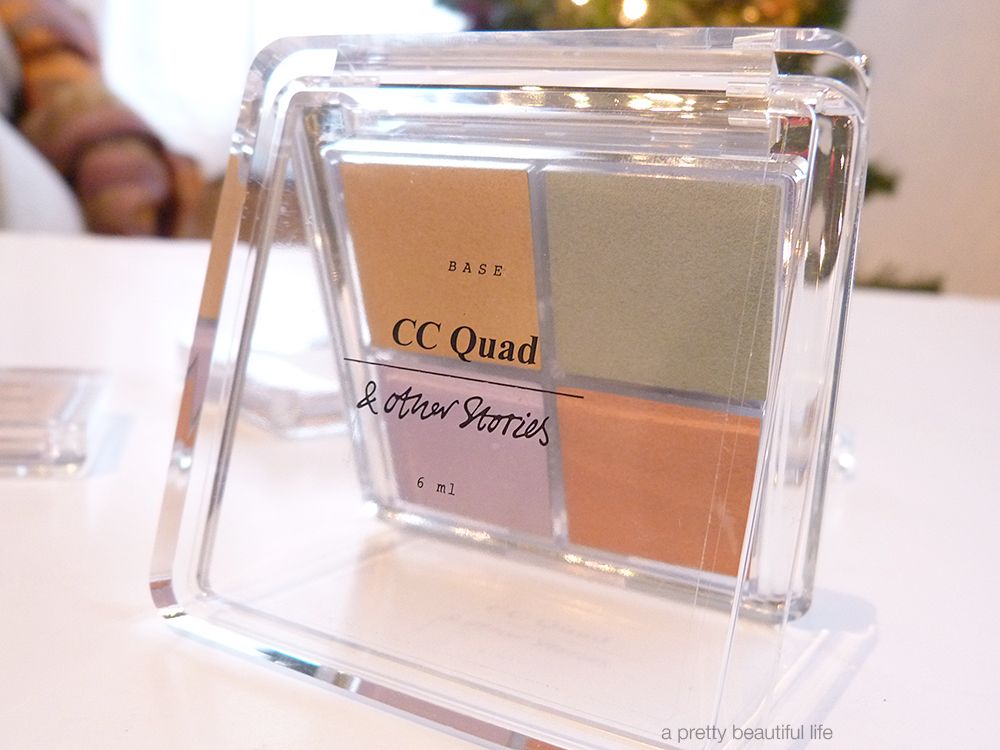 & Other Stories CC Quad – €15