Mijn laatste blogpost als 21-jarige, hoera! Morgen ben ik jarig en om dat te vieren, besloot ik gisteren om mezelf te trakteren met een product waar ik al héél lang naar verlangde.
Ik kocht een nieuwe cream blush van Chanel, ondertussen al mijn derde variant. Dat ik dol ben op cream blushes moet ik jullie hopelijk al niet meer zeggen. Mijn favoriete merk op dat gebied is ongetwijfeld Chanel. De formule is zijdezacht en verandert in een poedertextuur, het blijft ongelofelijk lang zitten en de pigmentatie is de beste die ik tot nu toe heb gezien. Een echte holy grail dus!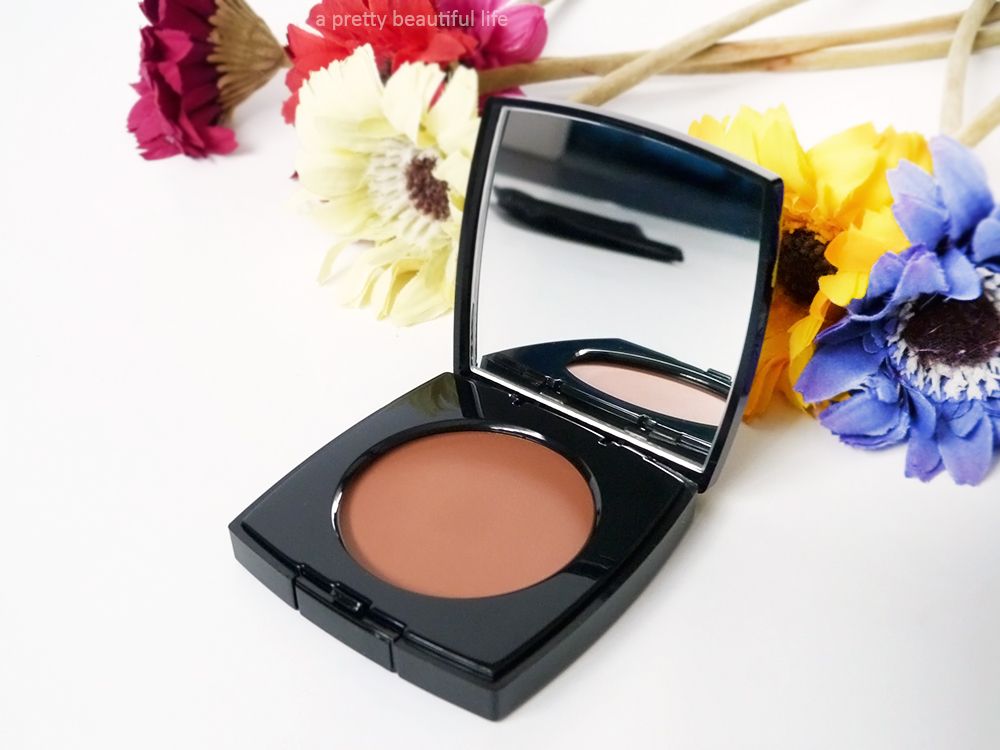 Hurray, this is my last blogpost that I write as a 21 year old! Tomorrow I'll be turning 22, so I decided to treat myself to a little gift. I bought a new cream blush by Chanel (I already own 2!). I just totally adore these products: the formula is super silky and has a powder finish, it stays put for hours and hours and the colour pay off is off the charts. A true holy grail!
De kleur die ik heb gekocht, is 61 Destiny. Het is een warme, beigebruine kleur – ideaal voor een hele natuurlijke, nude look en een perfecte afwisseling van mijn normale peachy kleuren.
The colour that I bought is calles 61 Destiny. This is a warm beige colour that's perfect for a natural, nude look. It's also a nice change from my usual peachy blushes.
De blush ziet er op eerste zicht uit als een gewoon poedertje. Maar niets is minder waar want als je met je vinger of borstel over het product gaat, merk je de zijdezachte creme textuur.
The blush looks like it has a powder texture, but when you dip your brush or finger in, you'll notice the silky smooth creamy texture.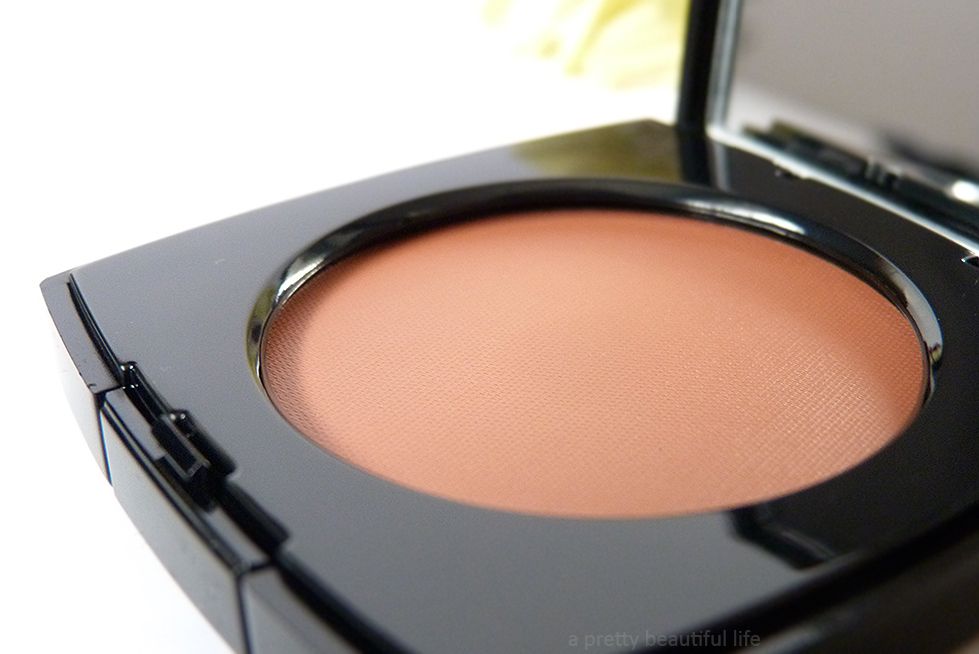 Ik gebruik de tools die Moeder Natuur me heeft gegeven: mijn eigen vingers. Ik vind dit het fijnste werken want zo warmt het product op en blendt het beter met mijn huid. Vervolgens dep ik wat blush op mijn wangen en wrijf ik het uit. Je kan het product erg goed opbouwen dus je kan voor zowel een natuurlijke blos als felle poppenwangetjes creëren.
I use the tools Mother Nature gave me: my own fingers. I prefer this method to brushes because the heat warms up to products so it blends nicely into the skin. I dab a bit of blush on the apples of my cheek and I blend it out by rubbing the skin. You can build up the product so you can go for a natural flush, or go for full on bright doll cheeks.
Zoals ik al zei, is dit al mijn derde creme blush van Chanel. Ik heb nog twee andere kleuren: 62 Présage en 63 Révélation. Présage is een oranje, peachy kleur en Révélation is een neutraalroze kleur. Nu heb ik dus een meer beige blush erbij met Destiny.
Like I mentioned before, this is my third Chanel Blush Creme. I own two other colours: 62 Présage (orange peachy colour) and Révélation (neutral pink).
Van links naar rechts zien jullie Destiny, Présage en Révélation. Deze swatches zijn gemaakt met een heel licht veegje, dus je kunt goed zien dat de pigmentatie top is.
From left to right: Destiny, Présage and Révélation. These swatches only contain one layer of product. Proof enough that the colour pay off is great, right?
Tegenwoordig zijn dit de enige blushes die ik gebruik. Ze zijn zo gemakkelijk om te gebruiken (je hebt geen extra tools nodig) en ze blijven echt de héle dag zitten. Ook in een hittegolf zal de blush niet van mijn gezicht smelten.
These blushes are all that I use nowadays. They're so easy to use (you don't need any brushes) and they stay put all day long. Even in a heatwave these babies won't melt off your skin.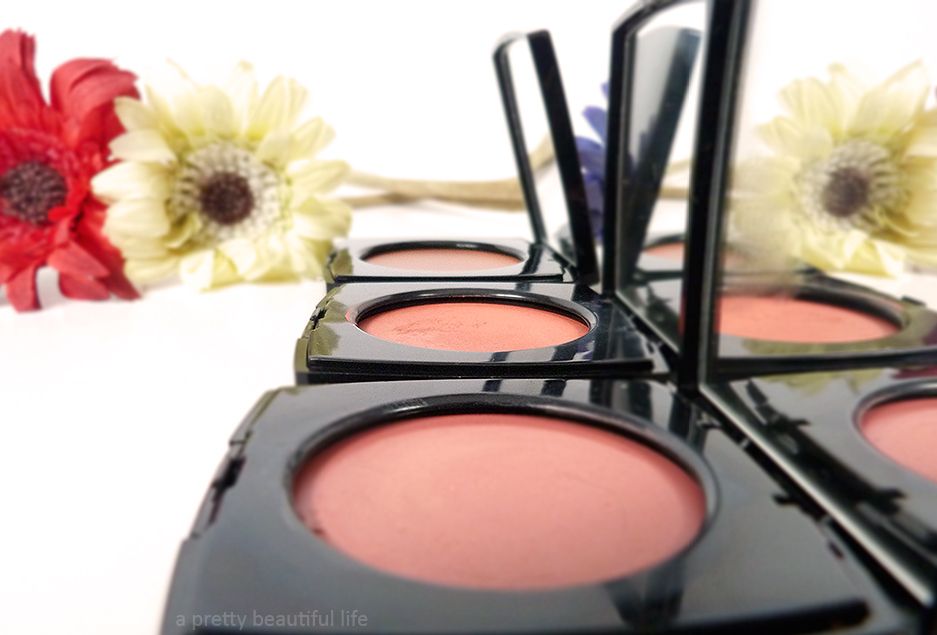 Om het met de woorden van Sam Smith te zeggen: 'Won't you stay with me? Cause you're all I need.'. Dit liedje weerspiegelt perfect mijn gevoelens voor de Le Blush Creme de Chanel. Ik wil echt geen andere blush meer, en deze schatjes vormen nu de standaard voor alle andere blushes die ik zal testen en gebruiken in de toekomst. Al denk ik niet dat er veel producten zijn die deze kunnen tippen…
I honestly don't want another blush anymore. These babies are now the standard for all other blushes I will test and try in the future. But I doubt any product will beat these Le Blush Creme de Chanel!
Le Blush Creme de Chanel – €34,50