De geurtjes van Hugo Boss zijn echt mijn ding. Ik was al zot van hun vorige lancering, Ma Vie, maar deze nieuwe Woman ruikt minstens even goed. Ontdek meer over mijn nieuwe favoriete lentegeur!
Hugo Boss' perfumes are totally my thing. I loved their last scent, Ma Vie, and this one (called 'Woman') smells just as good. I think it'll be my favorite scent for this spring!
Hugo Boss heeft deze nieuwe geur gecreëerd voor alle vrouwen die à la HUGO in het leven staan: een gepassioneerde, krachtige, hippe vrouw met een dynamische karakter en originaliteit. Het is een fruitig bloemenparfum met een jongensachtige twist: er zitten namelijk enkele mannelijke noten verstopt in het parfum.
Hugo Boss created its new perfume for all women who live their lives like HUGO. They're passionate, powerful, hip. They have a dynamic personality and they're original. That resulted in a fruity, flowery scent with a boyish twist as Hugo Boss added a couple of masculine notes.
Woman heeft als topnoten rijpe boysenbessen, Italiaanse mandarijnen en kruidige rode grassoorten uit de Himalaya. De hartnoten bestaan uit jasmijn, donkere pruimen en de rokerige intensiteit van Indiase zwarte thee. Deze laatste zorgt trouwens voor die jongensachtige twist. Tot slot zijn er de basisnoten: verrukkelijke houtnoten bestaande uit zacht sandelhout, een vleugje ceder en weelderig amber.
Woman has ripe boysenberries and Himalayan red grass in its top notes. Its heart notes consist of jasmin and black tea, which is also the ingredient that gives this perfume a boyish twist. Finally, we find amber and sandal wood in the base notes.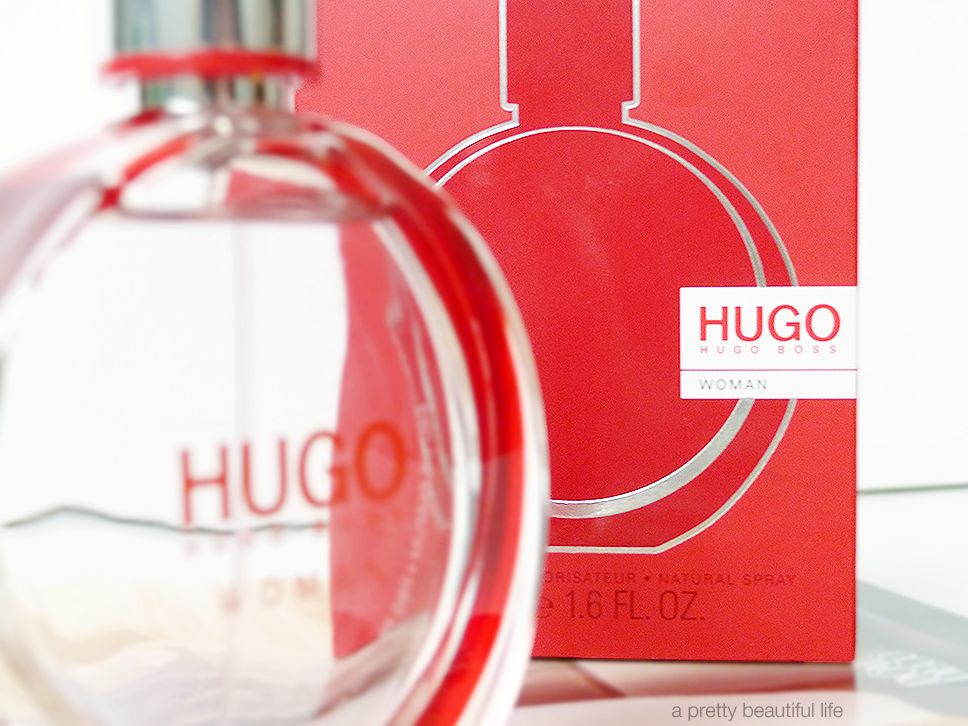 De flacon is trouwens ook typisch Hugo Boss: simpel, minimalistisch maar toch luxueus en met een discrete vrouwelijke touch door een vleugje rood toe te voegen.
The bottle has that typical Hugo Boss style: minimalistic but still luxurious and with a hint of femininity thanks to the red rim.
Het gezicht van Woman is trouwens het Deense model Freja Beha Erichsen. Ik vind haar het geknipte gezicht voor dit parfum: vrouwelijk maar toch een beetje stoer.
The face for this campaign is the Danish model Freja Beha Erichsen. I think she's the perfect choice as she's definitely feminine but she also has a bit of a rough, tough side.
Hugo Boss EDP 30 ml – €45
Hugo Boss EDP 50 ml – €65
Hugo Boss EDP 75 ml – €83
Hugo Boss shower gel 200 ml – €30
Hugo Boss body lotion 200 ml – €33