"The ideal man is a myth. His fragrance, a reality."
Met deze woorden presenteert Guerlain haar nieuwste mannenparfum, L'Homme Idéal. Deze zwoele geur zorgt ervoor dat elke man de 'ideale man' wordt. Lees snel verder om meer te ontdekken over deze geur…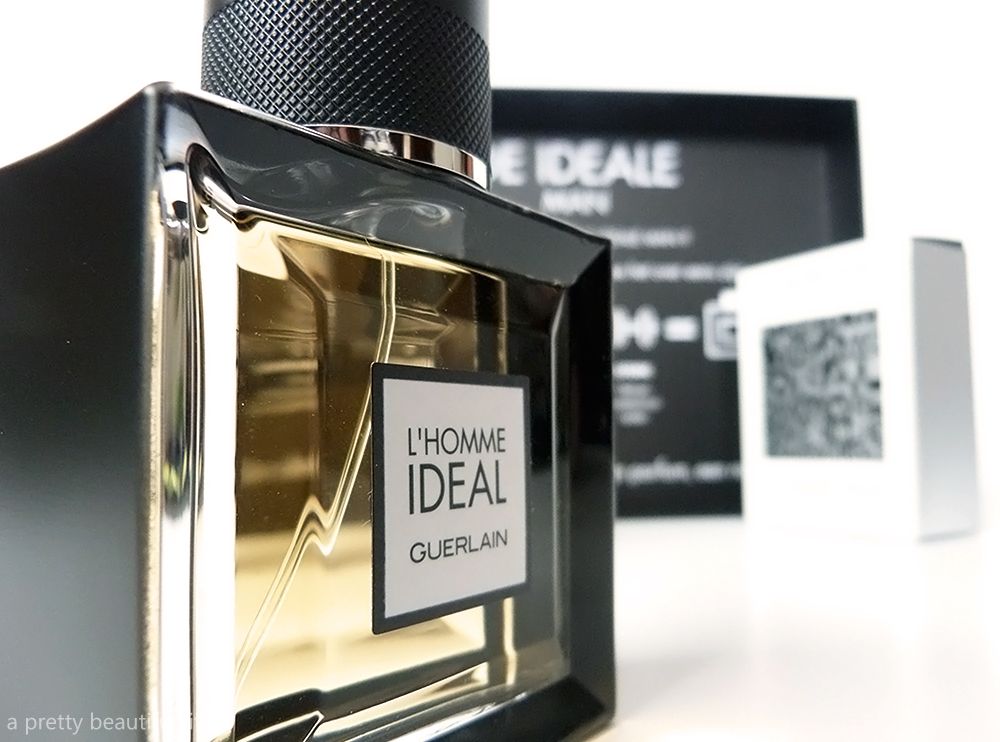 The ideal man is a myth. His fragrance, a reality. With these inspirational words, Guerlain presents its newest perfume for men: L'Homme Idéal. This sensual scent transforms any man into the 'ideal man'. Keep on reading to discover more about this perfume.
De ideale man bestaat natuurlijk niet (hoewel Benedict Cumberbatch en Jensen Ackles er heel dicht bij komen, ahum). Maar één ding waar vrouwen en mannen het over eens zijn: de ideale man is slim, knap en sterk. Daar ben ik het zeker mee eens.
The ideal man doesn't exist, even if Benedict Cumberbatch and Jensen Ackles come pretty close to that definition. But one thing where all women and men agree ons: the ideal man is intelligent, handsome and strong. And that's something that I definitely agree with.
De geur zit in een elegante glazen flacon met geslepen facetten dat doet denken aan een edelsteen. De zijkanten zijn mat zwart als contrast. Het is mannelijk, luxueus en heeft een grafische vormgeving dat doet denken aan Vasarely of Julio Le Parc. Het weergeeft de traditionele kunst in een digitale tijdperk, en dat is geen verrassing want Guerlain heeft altijd al een nauwe band met de kunstwereld gehad.
This perfume comes in an elegant glass bottle with polished facets. It kind of resembles a precious stone. The sides are black and have a matte finish. It's a very masculine and luxurious design, and the graphic design resembles the style of Vasarely or Julio Le Parc. It reflects the traditional art in a digital era, and that's no surprise since Guerlain has always had strong connections with the art world.
Deze geur bevat allemaal noten die de persoonlijkheid van de ideale man weerspiegelen. Het werd ontwikkeld door Michel Gondry, de met Oscar bekroonde musicus, auteur en regisseur. Zo zijn onder andere videoclips van Björk, The Rolling Stones en Daft Punk door hem gemaakt. Ook heeft hij reclamespots (Nespresso, Air France,…) en films (Eternal Sunshine of the Spotless Mind, The Green Hornet,…) geregisseerd. Gondry heeft overduidelijk een grote verbeeldingskracht en is gedurfd en individualistisch. De 'ideale man' om samen met Guerlain te werken!
This perfume contains notes that reflect the personality of the ideal man. It was created by Michel Gondry, an Oscar winning musician, author and director. He has directed a bunch of music videos for popular bands, among others Björk, The Rolling Stones and Daft Punk. He also created commercials for Nespresso and Air France, and directed blockbusters such as Eternal Sunshine of the Spotless minds and The Green Hornet. Gondry obviously possesses a great imaginative power and isn't afraid to take risks. The 'ideal man' to work with!
De geur zelf is erg mannelijk maar toch fris. Het is een mix van houtachtige noten, maar ook met citrus en amaretto.
Zo vinden we in de topnoten citrusvruchten terug, die voor een frisse en levendige toets zorgen. Rozemarijn zorgt voor een aromatische noot en oranjebloesem creëert een romantisch gevoel. De hartnoten bevatten het duo amandel – tonkaboon, samen met een vleugje warme vanille en enkele geheime ingrediënten. Tot slot zijn er nog de houtachtige basisnoten die de kracht van de man weerspiegelen. Deze noten zijn op basis van Indiase vetiver, ceder en leer.
The perfume contains a mix of woody notes mixed with citrus and amaretto.
The top notes consist of citrus fruits that deliver a fresh and lively touch to the scent. It also contains rosemary for an aromatic note, and orange blossom for a romantic feeling. In the heart notes, we find an almond-tonka bean duo. It's accompanied by a whiff of warm vanilla and a few secret ingredients. The base notes, finally, consist of woody, earthy notes such as Indian vetiver, cedar and leather.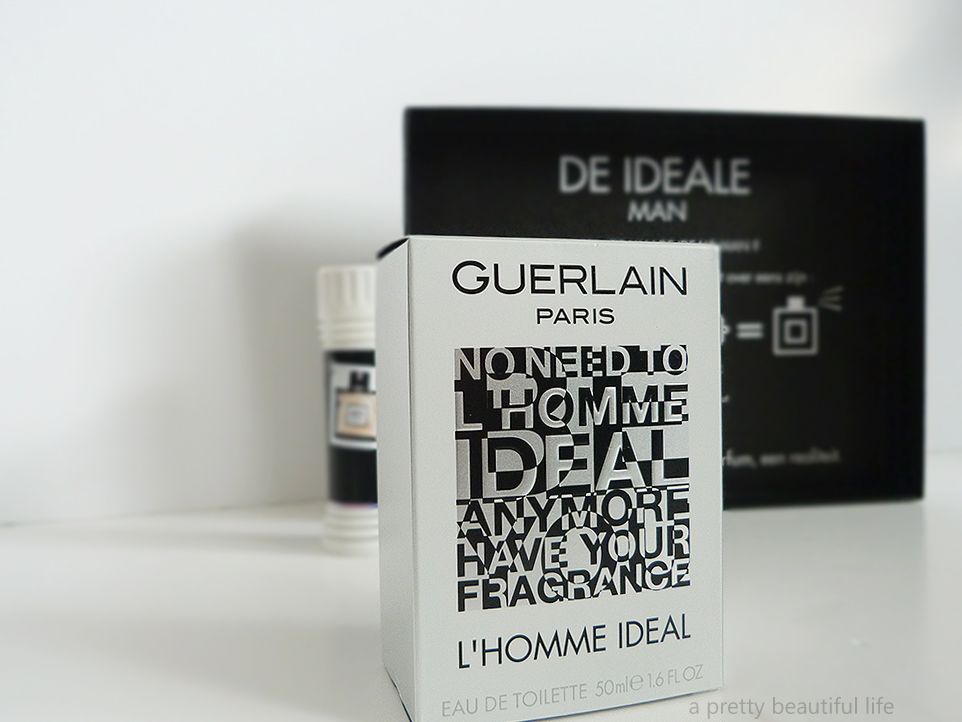 Een hele leuke toets van Guerlain: deze bellenblazer met een vleugje L'Homme Idéal. Dat is nu eens een perfecte manier om een parfum op een leuke manier te promoten!
A nice touch by Guerlain: a bubble blower with a whiff of L'Homme Idéal. I believe this is one of the most fun and unique ways to promote a perfume I've ever seen!
Wat ik zo fantastisch vind aan deze campagne is dat Guerlain niet heeft gekozen voor één boegbeeld. Dus bijvoorbeeld een celebrity à la Ryan Gosling ofzo. Nee, de ideale man bestaat niet en kan dus niet vertegenwoordigd worden door één persoon. Het beeld van de flacon omringd door een heleboel vrouwen zodat jij je eigen ideale man daar kan plaatsen, dat vind ik nu eens een slimme zet.
What I really love about this campaign is that Guerlain didn't choose for a celebrity face to represent the scent. The ideal man doesn't exist (sorry, Ryan Gosling-fans) and obviously can't be represented by one person. That's why I love the promotional image: a bottle of L'Homme Idéal surrounded by a bunch of beautiful women, so you can imagine your own ideal man.
L'Homme Idéal eau de toilette – €66 / 50 ml
L'Homme Idéal eau de toilette – €93 / 100 ml
L'Homme Idéal deodorant – €33 / 150 ml
L'Homme Idéal Gel Douche – €33 / 200 ml
 Verkrijgbaar vanaf 1 september 2014