Een tijd geleden mocht ik het nieuwste geurtje van Givenchy te ontdekken: Dahlia Divin. Je hebt wellicht de prachtige Alicia Keys op je televisiescherm gezien terwijl ze dit parfum promoot. Een geweldige keuze: een klasse dame voor een klasseparfum! Ik vertel jullie nu graag meer over dit heerlijk geurtje, dus klik vooral verder voor een volledige review.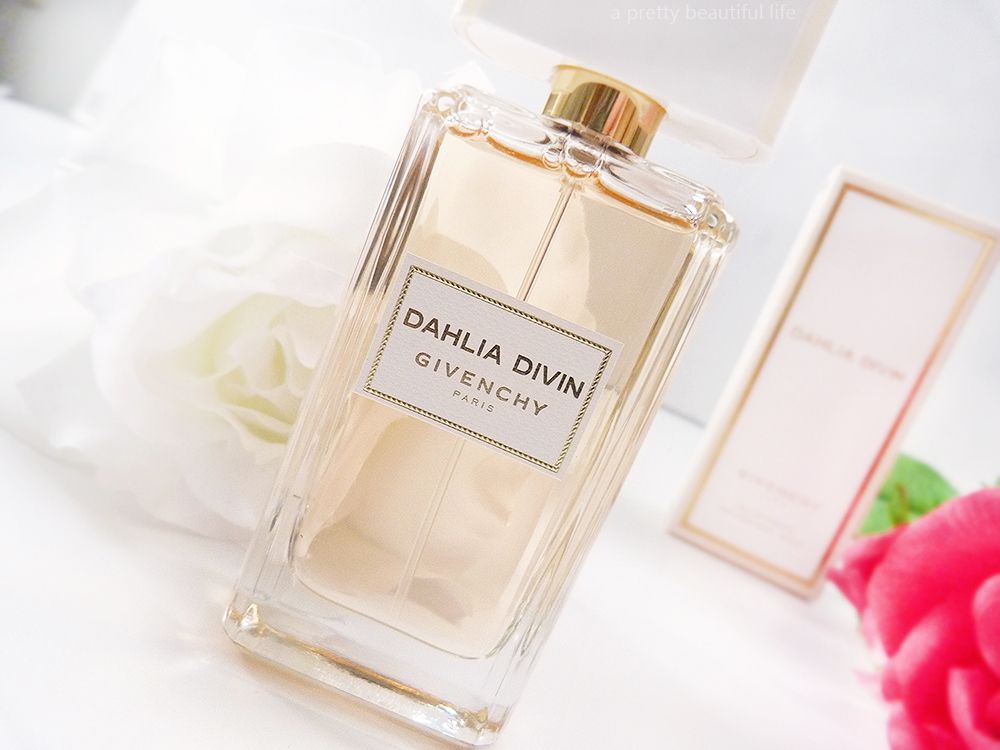 A while back, I got to discover the newest perfume by Givenchy: Dahlia Divin. You might have already seen the gorgeous Alicia Keys on your television screen while promoting this scent. I think she's the perfect spokesperson for this perfume: a classy lady for a classy perfume. I'd like to tell you more about Dahlia Divin, so keep on reading.
Het verhaal van Dahlia Divin is het succesvol vervolg van Dahlia Noir en is een creatie van de neus van Francois Demachy. Deze parfumgod heeft zijn neus al eerder geleend aan Dior en Acqua di Parma dus je weet dat ook Dahlia Noir een schot in de (geurige) roos zal zijn.
Dit parfum is gecentreerd rond de Arabische jasmijn, een Oosterse bloem die een sterke, aromatische geur heeft. De topnoten bestaan uit de mirabelpruim en voeren je naar een hart van Arabische jasmijn en witte bloemen. De basis, tot slot, bestaat uit sandelhout, patchouli en vetiver.
The story of Dahlia Divin is the succesful sequel to Dahlia Noir. It a creation by Francois Demachy, a famous perfumer whose work include fragrances by Dior and Acqua di Parma. The perfume is centralised around the Sambac jasmine, an oriental flower known for it's strong, aromatic scent. The top notes consist of mirabelle plum which lead you to a heart of Sambac jasmine and white flowers. The base is very woody with notes of sandalwood, patchouli en vetiver.
Ik hou van Dahlia Divin. Niet alleen is de flacon razend mooi met haar combinatie van goud en wit – de geur zelf is goddelijk. Ik kan Dahlia Divin het beste beschrijven als een zwoele, bloemige geur met een warme basis. Ik heb nog niet veel ervaring met de parfums van Givenchy maar als ze allemaal zo heerlijk ruiken als deze, dan mag je mij tot de trouwe fans rekenen.
I simply love Dahlia Divin. Not only is the bottle breathtakingly beautiful due to the combination of gold and white – the scent itself is, well, divine. I can describe the perfume as a sultry, flowery scent with a warm base. I don't have a lot of experience with Givenchy perfumes but if they all smell as good as Dahlia Divin, you can definitely count me in as one of their hardcore fans.
Dahlia Divin edp: €52,15 voor 30 ml – €75,10 voor 50 ml – €91,65 voor 75 ml