Ik beloofde jullie al eerder dat ik het prachtige Le Prisme Visage Color Confetti in een apart artikeltje zou tonen (lees hier). En als jullie eens een kijkje nemen naar dit poeder, dan snappen jullie zeker wel waarom. Niet alleen is de verpakking met de felgekleurde bolletjes prachtig – het poeder zelf is ongelofelijk mooi en het maakt je huid zoooo mooi. Blijf lezen voor een volledige review!
I promised earlier that I'd show you the Le Prisme Visage Color Confetti powder in a separate article, and here it is!  The fun and colourful packaging is so creative, and the powder is just as beautiful. Keep reading to find out more about this little beauty!
Le Prisme Visage Color Confetti behoort tot de lente/zomer collectie van Givenchy en het is meteen ook dé eyecatcher uit de collectie. Het is echt een speelse product: de gekleurde bolletjes in het deksel van het doosje zijn lekker speels en vrolijk, en diezelfde pastelkleuren zien we ook terug in het poeder.
Le Prisme Visage Color Confetti is part of Givenchy's spring/summer collection. It's a very fun product: the coloured 'confetti' in the lid are so fun to look at (and to play with!) and we find those same pastel colours in the powder itself.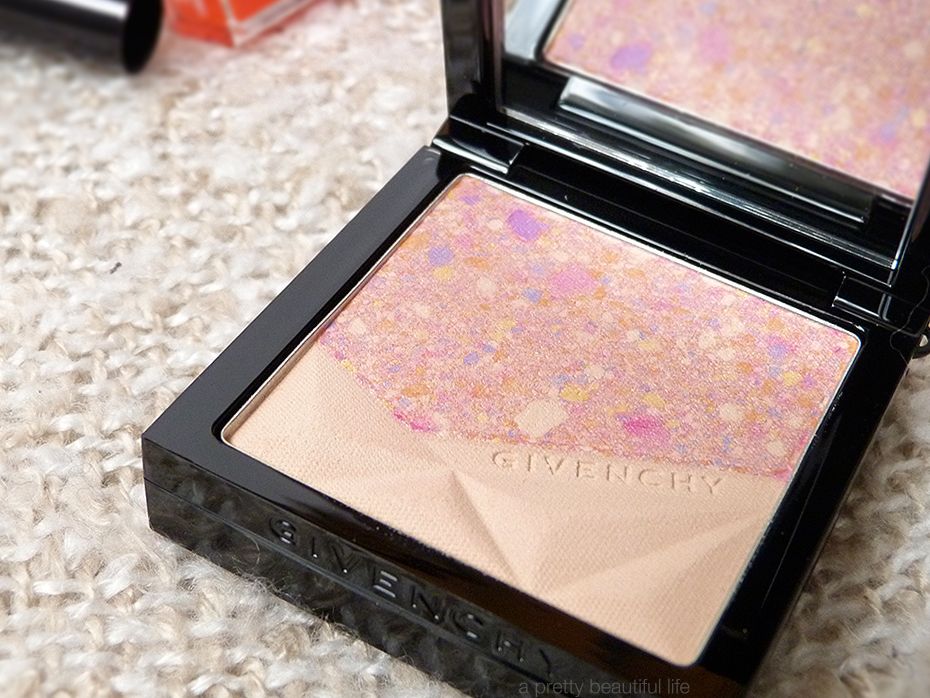 Hoewel dit poeder nogal wat kleurtjes bevat, is dit geen blush. Le Prisme Visage Color Confetti is een gezichtspoeder met een glansje dat je huid doet opleven. Idealiter gebruik je een grote, fluffy kwast en breng je het poeder (beide kleuren) aan over je hele gezicht.
The powder contains a lot of pretty colours but this is not a blush. Le Prisme Visage Color Confetti is a face powder with a nice sheen that captures the light and illuminates the skin. You should use a large, fluffy brush to swirl both parts together and then apply it all over your face, but I read that you could also use the coloured part alone as a blush.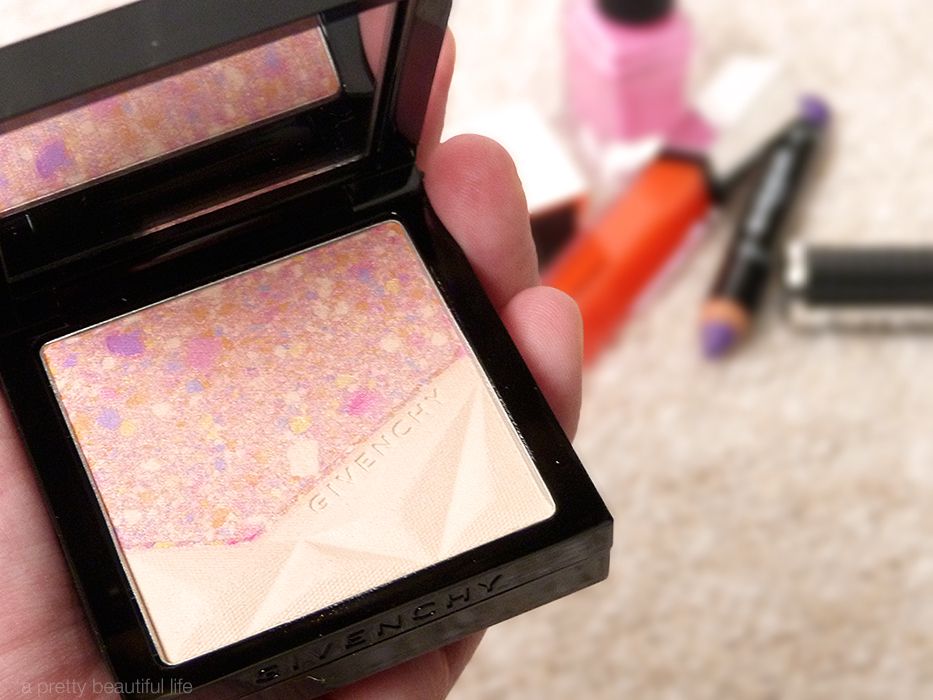 Ik heb geprobeerd om het poeder te swatchen en het resultaat kunnen jullie hieronder zien (vlnr: het gekleurde gedeelte, het beige gedeelte en beide kleuren samen). Er is een duidelijke glans aanwezig maar het is niet zo opvallend als een highlighter.
Het resultaat van het poeder over mijn hele gezicht kreeg ik niet fatsoenlijk op de foto, maar het effect is echt mooi! Je huid glanst gezond zonder vettig te lijken. Bovendien zorgt het er ook voor dat mijn makeup beter blijft zitten. Topproduct dus!
I tried swatching the powder and you can see the result in this picture. You can clearly see a sheen to the skin but it's not as prominent as with a highlighter. I couldn't capture the result of the powder on my face but trust me, the effect is gorgeous. Your skin has a glowy sheen without looking greasy.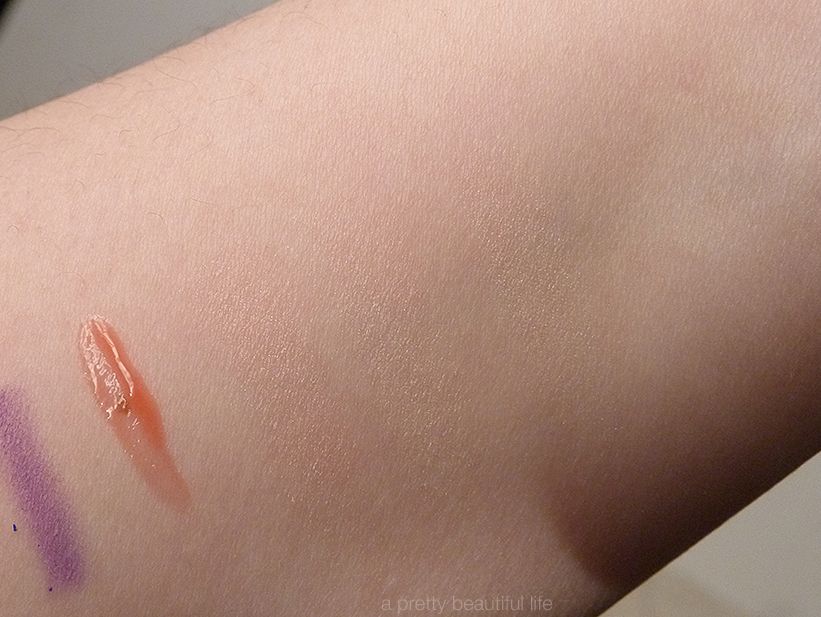 Ik heb mijn vertrouwde MAC Blot Powder nu ingewisseld voor dit schatje. Mijn foundation (Estée Lauder Double Wear) is al matte en met het Blot Powder erover is het geheel iets té. Daarom gebruik ik dit poeder nu om toch een beetje glans in mijn gezicht te brengen. Geweldige combinatie!
I traded my trusted MAC Blot Powder for this powder and I can't be happier. My foundation (Estée Lauder Double Wear) already has a matte finish so to lighten the whole thing up, I love applying this powder on top for a luminous finish.
Givenchy Le Prisme Visage Color Confetti – €53,50 (limited edition)