Sinds kort ben ik helemaal verslaafd aan de blog van Keiko Lynn. Ze maakt de mooiste foto's en de prachtigste make up looks, en door haar heb ik mijn nieuwe favoriete lipstick gevonden: Rose van Bobbi Brown. Keiko heeft deze kleur meermaals gedragen op haar blog (zie hier en hier), en toen ik maar bleef staren naar haar lippen besloot ik om Rose aan te kopen. En ik heb geen moment spijt gehad want dit is mijn go to kleur van het moment.
I've been obsessed with Keiko Lynn's blog for a while now and it was thanks to her that I discovered my favorite lip color: Rose by Bobbi Brown.
'Rose' is een bruinroze kleur zonder shimmers. De Lip Color is één van de meest bekende producten van Bobbi Brown dankzij de romige formule met een semi-matte finish verrijkt met vitamine E en C en bijenwas.
'Rose' is a brownish pink colour without any shimmer. The Lip Color is one of Bobbi Brown's most famous products thanks to the creamy formula with its soft-matte finish and vitamin E and C and beeswax.
Op onderstaande foto zien jullie waarom 'Rose' mijn favoriete lipstick is. Een volle dekking, een natuurlijke kleur en gewoon oh zo verdomd mooi. 'Rose' is een kleur die bij iedereen past, zowel bij de warme als koelere huidondertonen. Oh, en ondanks de semi-matte finish is deze lipstick erg voedend.
Here's the reason why I Rose is my favorite lipstick at the moment: it's opaque, creamy, hydrating and the colour is just to die for.
Op onderstaande foto heb ik de kleur wat deppend aangebracht voor een zachtere finish. En ook hier val ik achterover van het resultaat. Wat een veelzijdige kleur!
Here I blotted the lipstick for a more natural effect.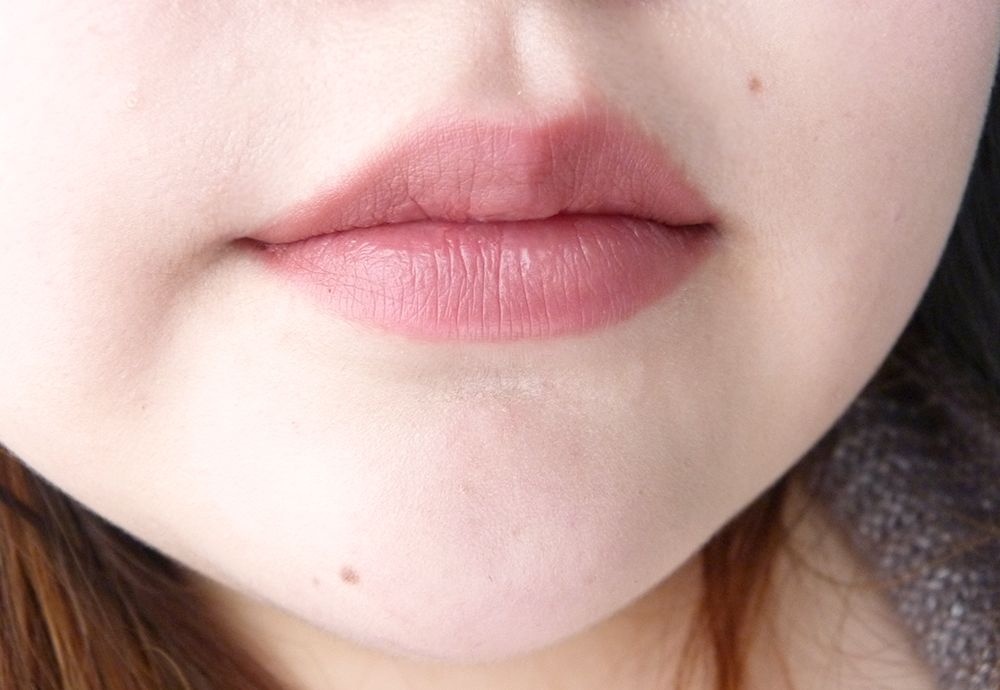 Dus niet alleen is Rose een razend mooie kleur – de formule is hemels, het droogt mijn lippen absoluut niet uit (integendeel want het voelt net aan als een lippenbalsem) en het blijft nog eens lang zitten. Zo kan 'Rose' zonder moeite een maaltijd overleven. Top, niet waar?
So not only is Rose a gorgeous colour – the formula is amazing and doesn't dry out my lips at all and the staying power is impressive as well.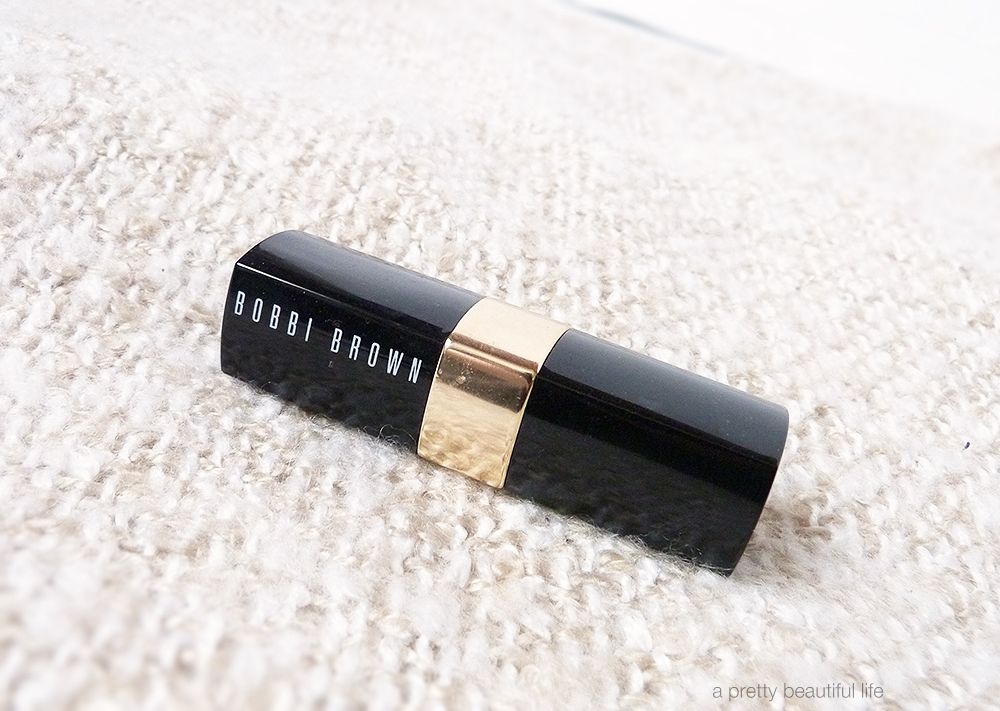 De kleurenselectie van Bobbi Brown is echt geweldig (klik hier) en ik ben sterk geneigd om een hele voorraad aan te leggen. Jullie niet?
Bobbi Brown Lip Color – €26 (o.a. verkrijgbaar bij Parfuma)