Ik ben altijd al een fan van games geweest. Geen hardcore games zoals Call Of Duty, maar meer Super Mario Bros, Harvest Moon, Zelda, Pokémon en Final Fantasy. Hoeveel uren heb ik wel niet doorgebracht in die fantasiewereldjes? Nu, dat is niks vergeleken met Fantasy Life. Dit spel heeft me de voorbije twee weken doen vastgroeien aan mijn Nintendo 2DS. Vandaag een uitleg over dit razend verslavend spel en waarom je het NU in huis moet halen.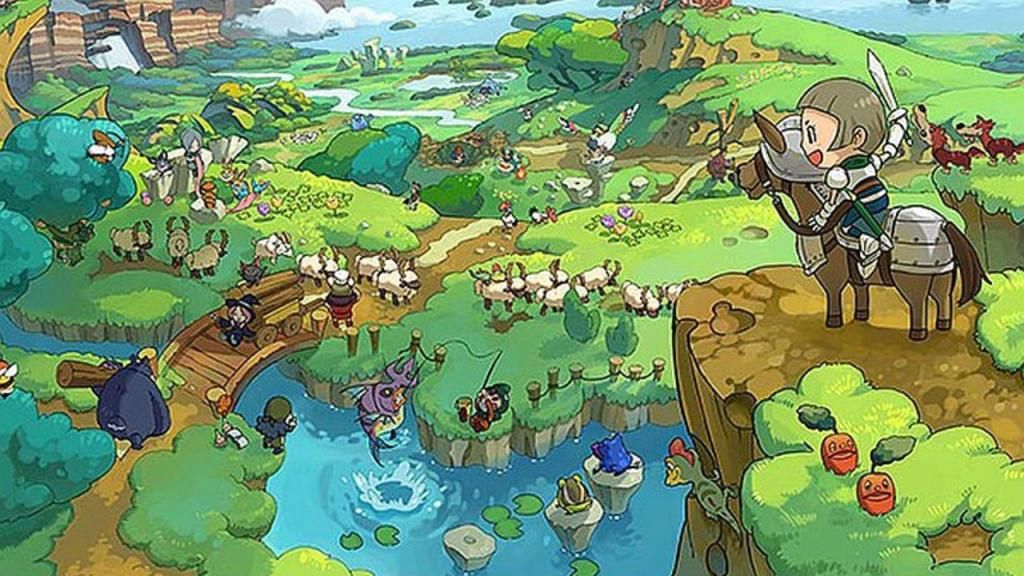 I've never been a hardcore gamer that plays CoD, Skyrim etc, but I did play my fair share of Super Mario Bros, Harvest Moon, Zelda, Pokémon and Final Fantasy. I can't remember how many hours I've spent behind my Playstation/Wii/GameBoy/DS/PS playing those games. But none of them compare to Nintendo's newest game: Fantasy Life. This game had me glued to my 2DS screen for hours and hours. Keep reading to find out what's so appealing and addictive about this game.
Het concept van dit spel is simpel: je maakt je eigen personage en wordt daarna losgelaten in de wereld van Reveria. Het is de bedoeling dat je een Life kiest, een soort van job. Je kan het slechte in de wereld bestrijden door te kiezen voor Paladin of Mercenary, of je kan je talenten in de keuken naar boven halen door als Cook door het leven te gaan. Er zijn 12 Lives waar je uit kunt kiezen.
Eens je die keuze hebt gemaakt, begint je avontuur in Reveria echt. In deze middeleeuwachtige koninkrijk moet je je monsters bestrijden, queestes vervullen en nieuwe geheimen ontrafelen. Het verhaal zelf verklap ik niet, maar je wordt er direct in meegezogen.
This game is easy to play: you create your own character and use it to explore the wonderful world of Reveria. You start by choosing a Life, a kind of job. You can fight evil by choosing the life of a Paladin or Mercenary, or you can show off your culinary skills by becoming a Cook. There re 12 Lives to choose from and you can also switch between them. Once you've chosen a Life, your adventure in Reveria really starts. In this medieval-esque kingdom, you have to fight monsters, go on different quests and new secrets.
Het zou een understatement zijn om te zeggen dat Fantasy Life verslavend is. Al vanaf de eerste dag dat ik het spel in handen kreeg, kon ik het niet meer neerleggen. Ik speelde de hele dag en vaak tot 's morgens 3 uur. Yikes! Al snel moest ik mezelf dwingen om mijn 2DS neer te leggen en te gaan studeren want anders ging het er niet van komen.
Ondertussen heb ik al 84 uur gespeeld en heb ik level 69. Woop! Ik heb ook al een extra wereld erbij gekocht om nog langer te kunnen spelen.
From the very first day I got this game, I was addicted. I started playing until 3 am and I had to force myself to put my 2DS down so I could study a bit. Now, about 2 weeks later, I've played for 84 hours – yikes! I also bought the expansion pack with Origin Island so I could play even longer.
Maar wat is er nu zo leuk aan dit spel? Persoonlijk hield ik van het verhaal, maar ook de eindeloze queestes die je ernaast ook kan uitvoeren. Zo vragen verschillende inwoners van Reveria je regelmatig om hulp, bijvoorbeeld een stoofpotje koken of een bloes maken. Er valt dus constant iets nieuws te beleven. Daarnaast is zijn de graphics fenomenaal mooi en zit er heel wat humor verwerkt in het spel. Zo hebben de ontwikkelaars van Fantasy Life katten helemaal door 😉
The thing I love the most about this game, is that you can fulfill sidequests apart from the main story. For example, inhabitants of Reveria will regularly ask you to help them out. Also, the graphics are stunning and the humor is on point.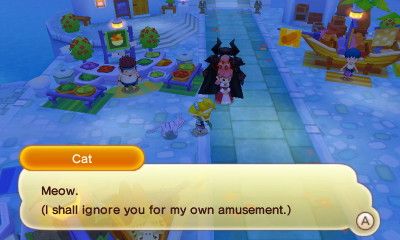 Sommige mensen zijn geen fan van dit soort spel. Als je namelijk het hoofdverhaal hebt uitgespeeld, kan je eindeloos door blijven spelen en queestes vervullen. Zo heb ik gelezen dat men het spel 'doelloos' vond. Ik hou persoonlijk van dit aspect, want al heb ik het hoofdverhaal uitgespeeld, het spel is nog niet 'uit' (als je mijn rare logica begrijpt).
Voor degenen die geïnteresseerd zijn in de gameplay heb ik de trailer van het spel hieronder geplaatst. Ik hoop dat jullie ook verliefd worden op Fantasy Life en zelf op avontuur gaan in Reveria!
I read on several sites that this game goes on for a long time and that the story never really ends. Some see this as a downside, but I personally love it. I've already finished the main story, but I can keep playing thanks to all of the sidequests. For those of you who are interested in seeing the gameplay: here's the trailer for the game. I truly hope you'll try this game; I guarantee that you'll fall in love with Fantasy Life!
FANTASY LIFE
– nu verkrijgbaar in de winkels en als downloadversie in de Nintendo eShop, exclusief voor de Nintendo 2DS en 3DS. Voor meer info,
klik hier.