Post in het Nederlands en Engels

Toen Catching Fire uitkwam, had ik meer aandacht voor de sjaal van Katniss dan voor het plot. Zelden was ik zo onder de indruk van een kledingstuk of object in een film. De laatste keer dat ik zoiets meemaakte, was toen ik het huis in Life As We Know It (mag ik daar wonen, please?).
Ik ging online meteen op zoek naar zo'n sjaal (of cowl, zoals dat genoemd wordt). Ik ontdekte dat de Amerikaanse Maria Dora deze cowl had gemaakt. Het was gebaseerd op één van haar creaties, maar deze specifieke cowl werd speciaal voor de film gemaakt. Ze had plannen om een webshop te openen en deze te verkopen, maar dat duurt nog wel even.
Ondertussen vond ik op Etsy heel wat kopieën van de cowl. Bij nader inzien besloot ik dat de vorm (de sjaal met een 'armgat') niet bij mij zou passen. Ik zocht verder en vond uiteindelijk een variant die pérfect was. Lees snel verder om deze te ontdekken!
When 'Catching Fire' hit the theatres, I was paying more attention to the scarf Katniss was wearing instead of the plot. I had rarely been so impressed by an object or item in a movie. The last time I was this impressed, was when I saw the house in 'Life As We Know It' (can I live there, please?).
After the movie, I went online to see who had made this cowl and of course if I could buy one myself. I found out that American designer Maria Dora made this cowl for the movie based on one of her own designs. She has plans to open up a webshop and sell these online, but that takes a little time and I wanted one NOW.
So I ended up on Etsy and found lots of copies of this cowl. I looked a little closer and decided that the shape of the cowl with the 'armhole' would not suit me. I kept looking and found a similar one that was perfect for me. Keep on reading to find out more!
Et voilà, dit is hem. Hij lijkt er misschien niet geheel op, maar je ziet wel de gelijkenis: de V-vorm, de kleur. Persoonlijk vind ik deze variant mooier, maar dat is een kwestie van persoonlijke smaak.
Et voilà, this is it. You might think it doesn't resemble the Katniss one, but I can spot a few similarities. The V-shape at the bottom and the color, for example. Personally, I like this one better than the one in the movie, but that's a matter of personal taste.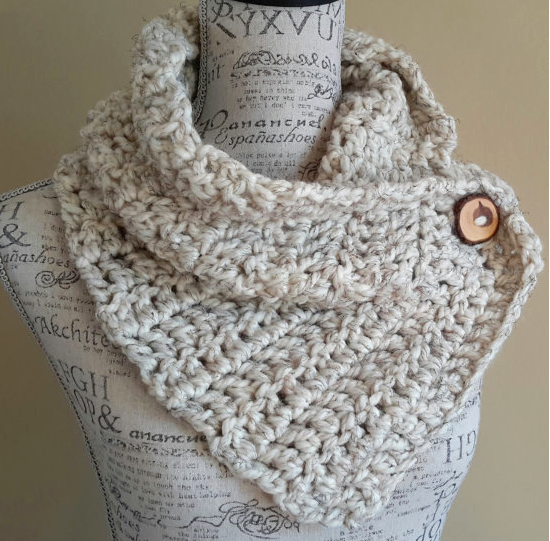 De cowl is fantastisch zacht en heerlijk warm. Het is eigenlijk een lange, rechthoekige sjaal met een grote knoop. Heel simpel, maar toch zo fashionable.
The cowl is super soft and so warm. It's actually a long, rectangular scarf with a big button. It's quite simple, but so fashionable.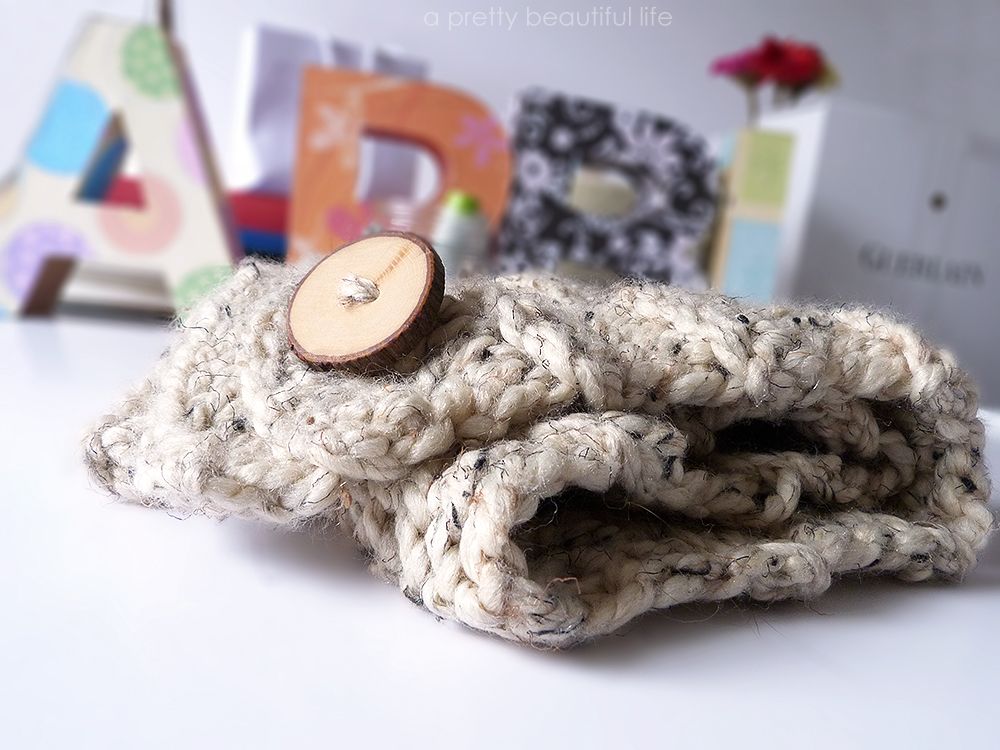 De cowl kan op alle plaatsen geknoopt worden: je duwt hem door de 'gaten' in de sjaal. Zo kan je hem op verschillende manieren dragen. Ik had hier ook nog een schema met verschillende looks, maar ik vind hem dus niet meer #oops. Maar in principe draag ik hem dus zoals op bovenstaande foto.
The cowl can be buttoned on different places: you just push it through the 'holes' of the cowl. That way you can wear it in different ways. I also received some instructions on how to wear the cowl, but I can't seem to find it anymore. Anyway, I just wear it like on the picture I showed at the beginning of the article.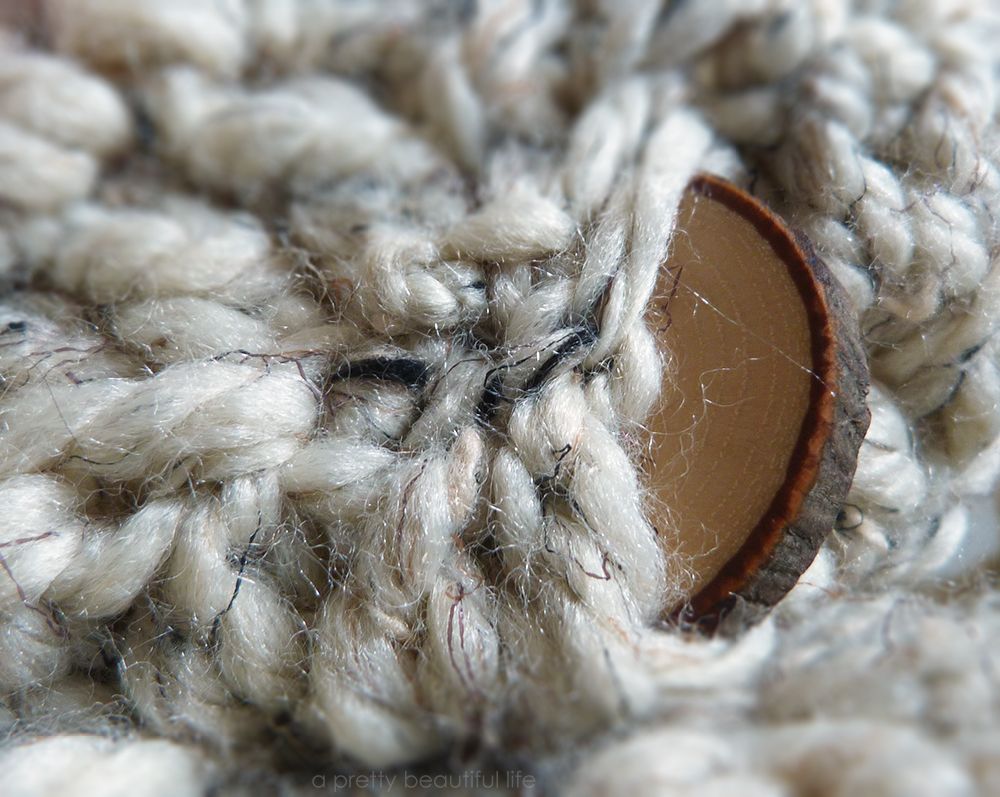 De cowl werd handgemaakt door Gentree van BeadGs (klik hier om naar haar shop te gaan). Ze is een hele vriendelijke dame die héél snel te werk gaat. Ik plaatste een bestelling en nog geen drie dagen later verstuurde ze de cowl al! Vergeet wel niet dat ze dit helemaal zelf heeft gemaakt, dus ze is echt wel bliksemsnel. Verzending uit Amerika duurt wel een week of twee, dus dat is wel even geduld hebben.
Dit exemplaar kost $26 (omgerekend zo'n €19). De verzendkosten zijn nog eens $15, dus in totaal betaal je zo'n $41 of €30. Niet erg goedkoop, maar gelukkig moet je al geen douanekosten betalen! Ik vreesde daar echt wel voor omdat ik dat al vaker heb meegemaakt met producten uit Amerika, maar gelukkig bracht de postbode de envelop met cowl zonder me extra kosten aan te rekenen.
The cowl was handmade by Gentree from BeadGs (click here to visit to her shop). She's a very sweet woman who works incredibly fast. I placed my order and about three days later, she sent the cowl! And don't forget: she made this all by herself, so she's really fast as lightning. Shipping from the US takes about a week or two, so you'll have to be patient.
This cowl costs $26. Shipping costs $15, so in total you'll pay $41. It's not very cheap, but fortunately you don't have to pay any import taxes. I was afraid I had to because I usually get charged for items from the US.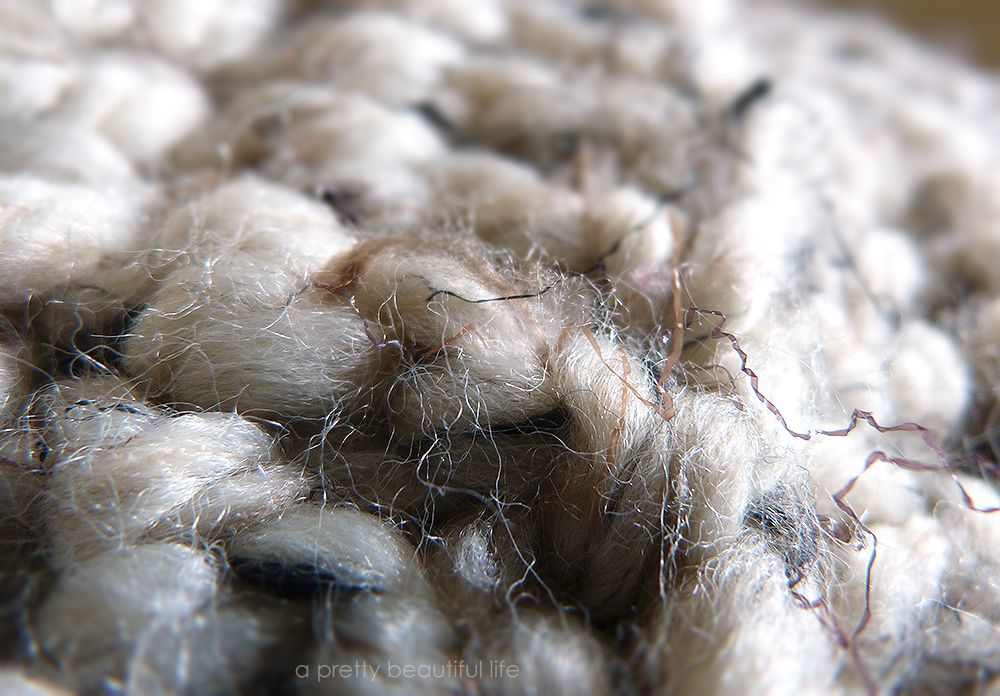 Om het kort te houden: ik HOU van deze cowl! Ik draag hem nu constant en voel me wel een beetje zoals Katniss, muha.
Als je zelf een mooie, handgemaakte sjaal wilt, dan moet je zeker eens in Gentree's winkel kijken. Ze verkoopt heel veel handgemaakte items, waaronder sjaals, handschoenen en mutsen. Als je ook zo'n Katniss-sjaal wilt maar niet van dit model houdt, dan kan je eens kijken naar andere varianten die ze verkoopt. Zeker doen, want het is een hele vriendelijke dame die prachtige creaties maakt.
In short: I LOVE this cowl! I'm constantly wearing it and I have to admit, it makes me feel a bit like Katniss.
If you want a beautiful, handmade scarf, you have to take a look at Gentree's shop. She sells lots of handmade items including scarves, gloves and hats. If you want a Katniss-scarf but you don't like this model, you can choose another model in her shop. I highly recommend it because Gentree's a very nice woman who makes gorgeous items.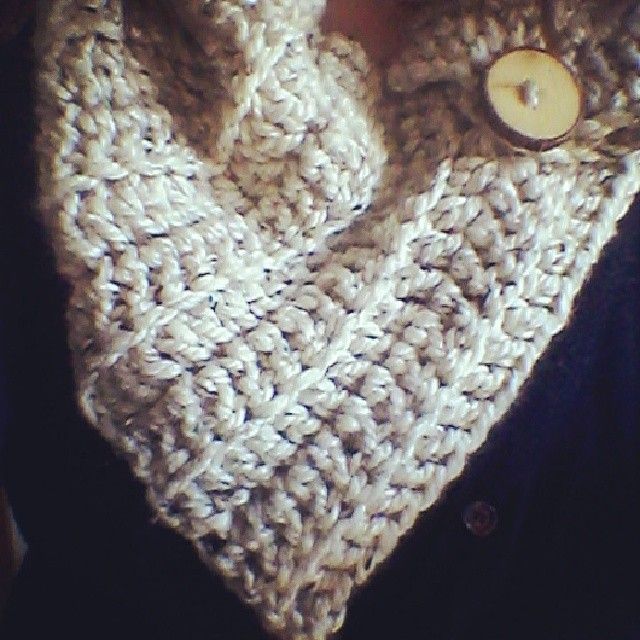 Je vindt deze cowl hier terug. Er staat dat hij uitverkocht is, maar je kan een op aanvraag doen.
You can find this cowl right here. It says that the cowl has been sold out, but you can request a custom order.
Veel liefs,
Diana