Ik vertelde al eerder dat Estée Lauder nieuwe oogschaduwpalettes heeft uitgebracht (lees hier). Tegelijkertijd lanceerden ze 8 nieuwe Pure Color Envy Sculpting Lipsticks. Ik heb één van de nieuwe kleurtjes in mijn bezit, Discreet, een prachtige oudroze nude tint die ik vandaag graag aan jullie toon.
I recently reviewed the new eyeshadow palettes by Estée Lauder (click here). They were launched at the same time with 8 new Pure Color Envy Sculpting Lipsticks. I received Discreet, a gorgeous nude pink color.
Dat ik fan ben van de Pure Color Envy lipsticks moet ik jullie hopelijk niet meer vertellen. Herinneren jullie nog mijn review over de kleur
Infamous
? Daar vertelde ik al dat de textuur van deze lipsticks enorm zacht en voedend is terwijl het tegelijkertijd ook een intense kleur afgeeft. Dat is bij 'Discreet' ook niet anders!
Remember my review about the Pure Color Envy lipstick in Infamous? If you haven't, read it here. Anyway, the lipstick is super soft, creamy and it hydrates your lips as well. The pigmentation is also incredible! Discreet is basically the same – amazing.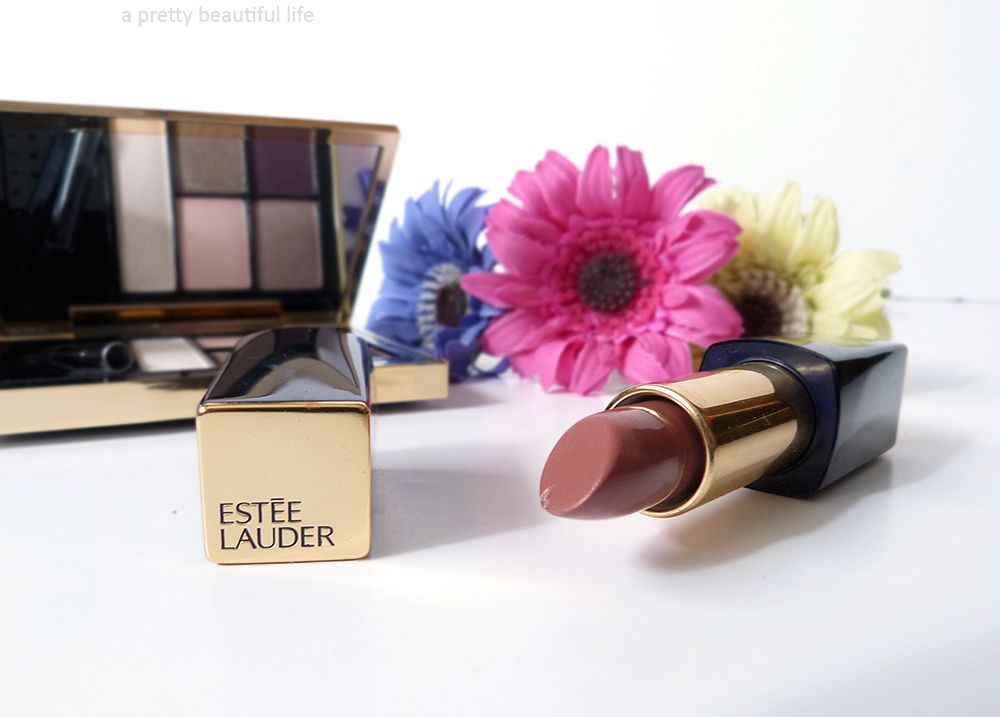 Voor mij is Discreet de perfecte neutrale kleur. Nude zou ik het niet echt noemen, zoals je wel op onderstaande foto kunt zien. Daarvoor is de kleur te donker, al denk ik dat het wel een mooie nude zou kunnen zijn voor dames met een donkere huid.
'Discreet' is the perfect neutral color for me. I wouldn't exactly call it a nude; you can clearly see on the picture that it's too dark to be a true nude. Though I think this would look gorgeous on people with darker skin.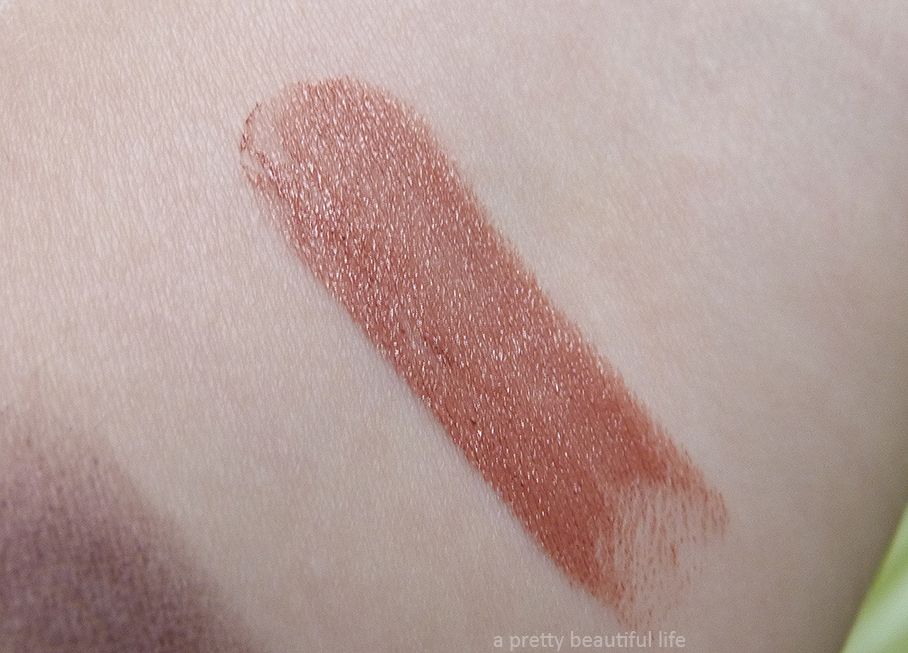 Ik vind 'Discreet' een ongelofelijk mooie kleur en ik ben er vrij zeker van dat iedereen hiermee staat. Normaal blijf ik weg van roze kleuren maar de ondertoon in deze lipstick is neutraal dus het vloekt niet met mijn huid.
'Discreet' doet me trouwens denken aan 'Bare Again' van MAC, een Sheen Supreme. Niet alleen lijken beide kleuren op elkaar – ze zijn allebei ook voedend, hebben een heerlijke romige textuur en de pigmentatie is top. Ik vind echter wel dat Estée Lauder beter blijft zitten dan MAC.
I really like 'Discrete' and I'm pretty sure it suits everybody well. I usually stay away from pinks but this one has a neutral undertone so it doesn't clash with my skin. By the way, 'Discrete' reminds me of MAC's Bare Again. Both lipsticks resemble each other and they're also both moisturizing and opaque. The only difference is that Estée Lauder lasts a lot longer than MAC so keep that in mind when you're thinking about buying one.
Estée Lauder Pure Color Envy Lipsticks – €33,11