Ik heb een grote parfumcollectie opgebouwd doorheen de jaren, maar er blijft één geur die gewoon 'Diana' is: The One van Dolce&Gabbana. Ik ontdekte de geur enkele jaren geleden en sindsdien ben ik hooked. Inmiddels is mijn The One-collectie ferm uitgegroeid (het bewijs zien jullie verder in dit artikel), en ik kan sinds kort ook deze geweldige Collector's Edition aan mijn stash toevoegen.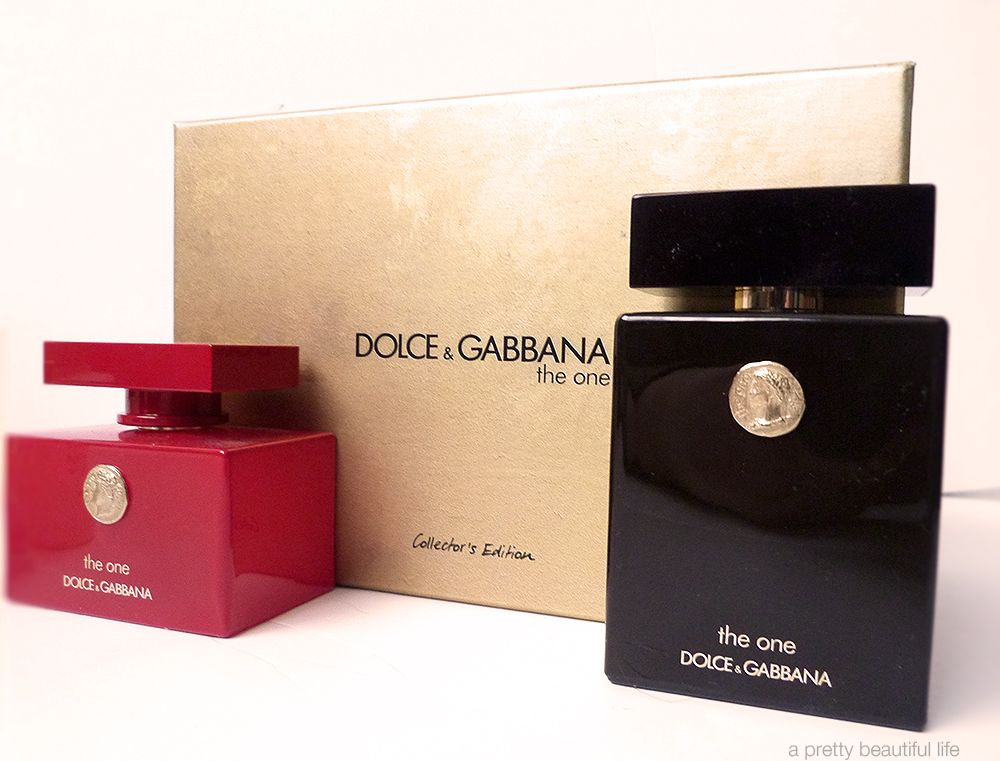 My collection of perfumes has grown tremendously the past few years, but there's one scent that just screams my name: The One by Dolce&Gabbana. I caught my first whiff of this perfume a few years ago and I've been hooked ever since. Now, my collection of 'The One' items has grown a lot and I recently got to add this wonderful Collector's Edition to my stash.
In deze Collector's Edition set zitten twee parfums: eentje voor vrouwen en eentje voor mannen. Beide geuren hebben een adembenemende, elegante flacon. Wat vooral de aandacht trekt, zijn de gouden munten op de flacon die het profiel van een Griekse God afbeelden. Zij vertegenwoordigen het kruispunt tussen realiteit en surrealisme van The One Collector's Edition.
This Collector's Edition set contains two perfumes: one for women and one for men. Both scents come in a gorgeous lacquered bottle, emblazoned with a golden coin that pictures the profile of mythical Greek gods. It stands for the crossing between reality and surrealism that is reflected in the One Collector's Edition.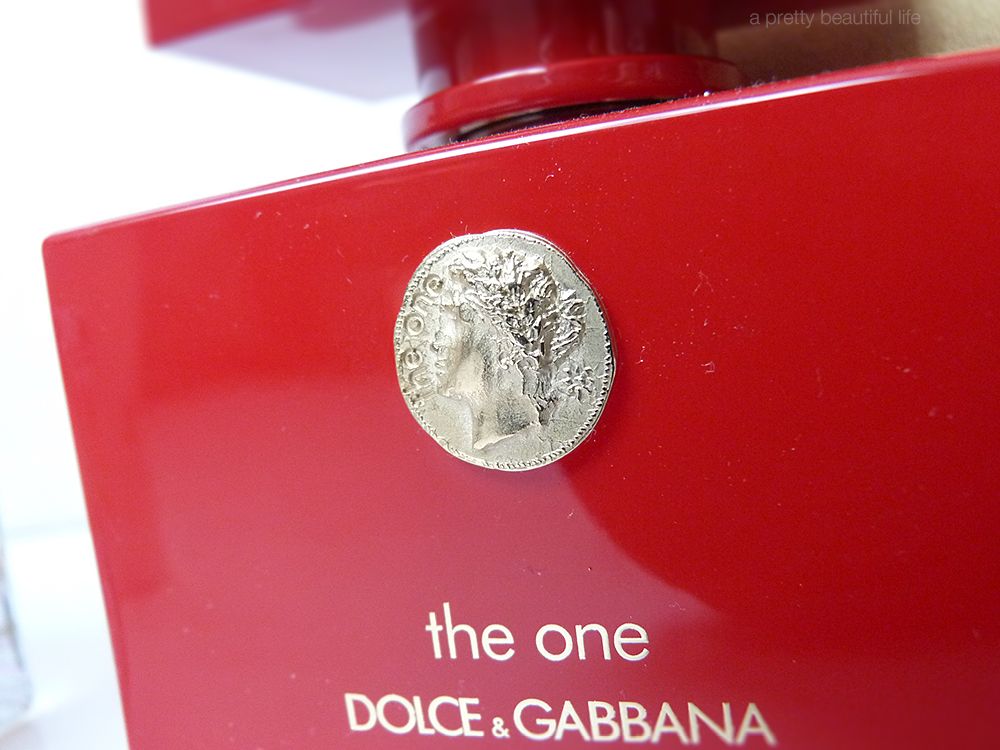 Het is overbodig om dit nog eens te vertellen maar ik ben dus D-O-L op deze geur. Mijn zusje zegt zelfs dat het 'naar Diana ruikt'. Ja, ik probeer graag nieuwe geuren uit en ik heb ook nog andere favorieten, maar als ik één parfum mocht kiezen voor de rest van mijn leven, dan zou het The One zijn.
I don't think I need to mention this again but I am totally in love with this scent. I love to try out new perfumes and I have other favorites, but nothing can beat my love for The One.
Bewijs nodig? Kijk dan eens naar mijn bescheiden collectie The One. Ik zit inmiddels al aan mijn tweede flacon van de originele 'The One', maar ik heb ook de andere variant 'Rose The One' in mijn bezit. Deze is iets lichter en frisser maar bevat die zelfde zwoele ondertoon. Ik heb bovendien ook een bodylotion van The One en een deodorantspray (gekocht via een webshop want deze is normaal niet verkrijgbaar in de winkels) zodat ik mezelf helemaal kan onderdompelen in de geur. En nu mag ik daar dus ook nog een Collector's Edition aan toevoegen.
Need proof? Take a look at my The One collection. You can see my second bottle of The One on the right. I also own 'Rose The One', a lighter and fresher version of the original one. I also have a body lotion and a deodorant spray – I'm obsessed. And now, I can add this gorgeous Collector's Edition to my humble collection.
Voor degenen die een idee willen van hoe het parfum is opgebouwd:
– topnoten: mandarijn, bergamot, lychee en perzik
– hartnoten: witte bloemen en rijpe pruim
– basisnoten: vetyver, vanille en amber
Top notes: mandarin, bergamot, lychee, peach/heart notes: Madonna lily/base notes: vanilla, amber, musk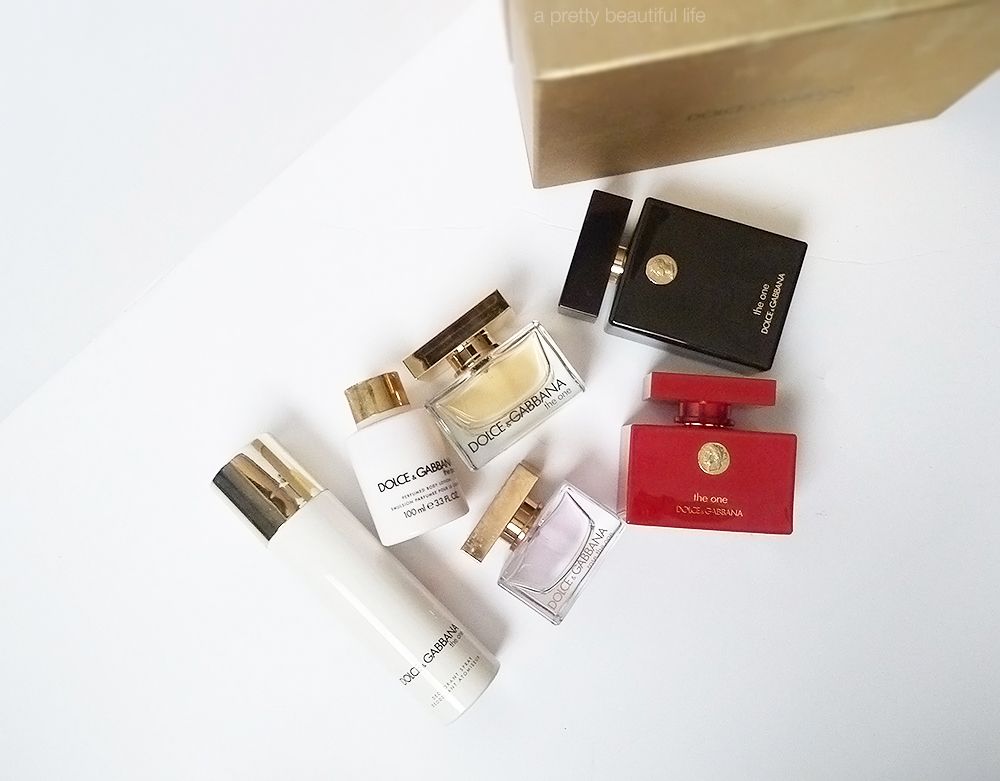 More info: www.dolceandgabbana.com