Om de sombere dagen tegen te gaan, is er niks beter dan een leuk kleurtje op je nagels. Dior brengt deze herfst nieuwe nagellakkleuren uit waarvan ik er 4 ga tonen. Blijf lezen om meer over deze schatjes te ontdekken.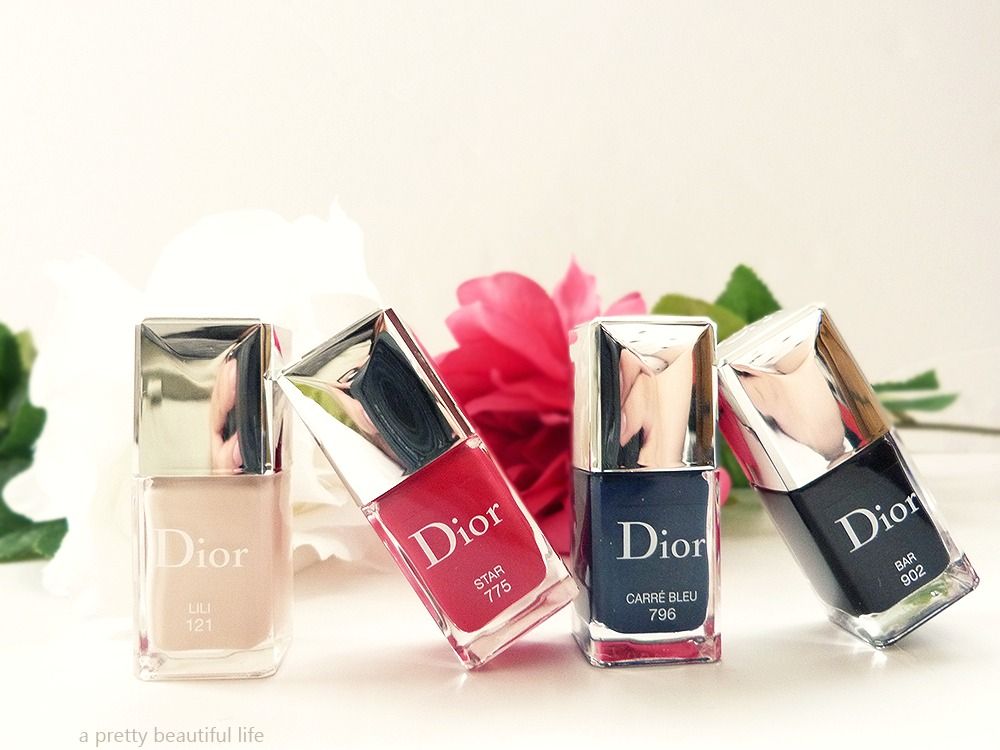 There's nothing better to combat cloudy autumn days with a fresh and vibrant colour on your nails. Dior understands that and launched a range of nail polishes for autumn 2014. Keep reading to find out more about these cuties.
Ik heb 4 prachtige kleuren: 121 Lili, 775 Star, 796 Carré Bleu en 902 Bar. Nog voor ik ze begon te swatchen, wist ik dat ik dol op deze nagellakjes zou zijn. In het verleden hebben Dior nagellakken mij nog nooit teleurgesteld: het brede kwastje lakt de nagel in één keer helemaal perfect, de formule is niet te loperig, droogt razendsnel op en je kan gemakkelijk een week rondlopen zonder je nagels bij te moeten werken.
I received 4 gorgeous colours: 121 Lili, 775 Star, 796 Carré Bleu and 902 Bar. I knew I'd love these nail polishes even before I swatched them. I've used Dior nail polishes before and I've never been disappointed before: the broad brush makes applying the polish much easier, the formula isn't too runny, dries very quickly and you probably won't need any touch ups for about a week or so.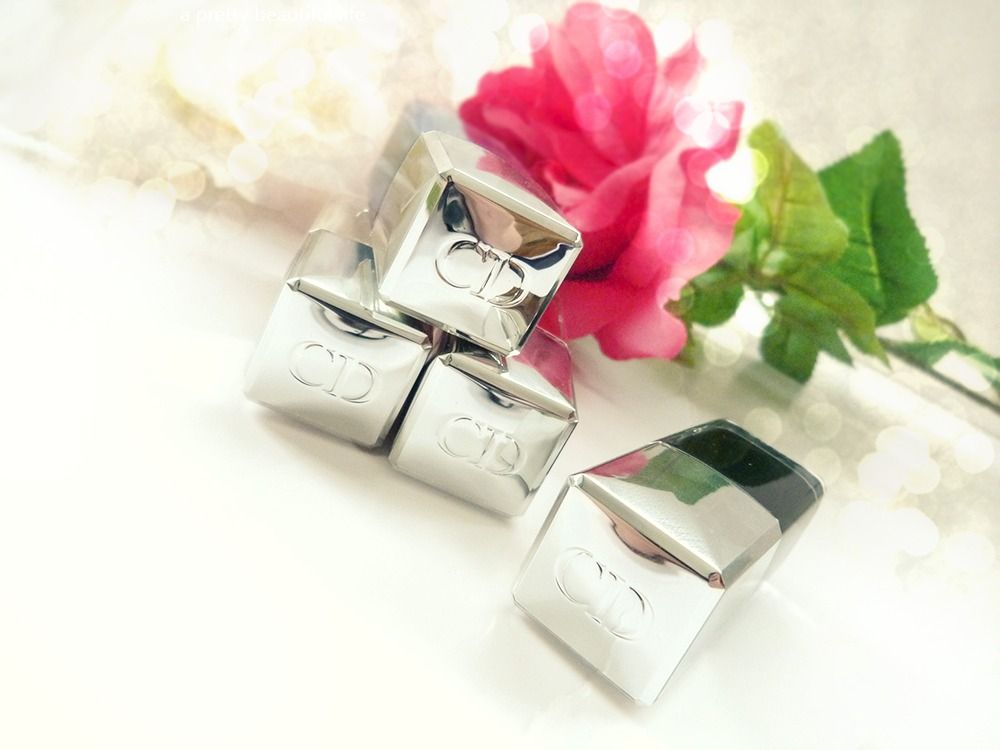 De eerste kleur in dit rijtje is Lili, wat mij betreft de perfecte nude kleur voor velen. Lili is een lichte kleur dat, naargelang de lichtinval meer beige of roze lijkt. Hij dekt verrassend genoeg perfect na 2 laagjes.
The first colour of the bunch is Lili, the perfect nude colour for lots of people. In my picture,  it looks more pink-white but if you Google Lili, you'll see it can also be quite beige depending on the light. It's surprisingly opaque after just two layers.
Star is de ster uit deze collectie! Dit prachtig rozerood kleurtje is op en top glamour. Het dekt al bijna perfect na 1 laagje, maar een tweede laag maakt het geheel af.
Star is the star of this collection. It's a gorgeous pinkish red colour that radiates glamour. It's almost perfectly opaque with just one layer of polish, but a second one makes it complete.
Carré Bleu is een erg speciale kleur. Ik vind dat het net jeans in een flesje is! Een erg mooie kleur dat velen zal kunnen bekoren. Ook deze dekt al bijna perfect na 1 laagje, maar breng 2 aan voor de absolute perfectie.
Carré Bleu is a very special colour. It kind of reminds me of denim in a bottle, doesn't it? This one needs two thin layers to be perfect, although you could get away with just one.
Tot slot is er nog het indrukwekkende Bar. Dit is een pikzwarte kleur dat heel gemakkelijk aanbrengt en perfect dekt. Je denkt misschien wel, dit is gewoon zwart. Maar Dior zwart is niet gewoon zwart 😉
Finally we have Bar, a pitch black colour that applies smoothly and is completely opaque after one layer. You might think 'it's just a black nail polish, nothing special about that'. But Dior Black is a bit different from regular black – it's DIOR 😉
Zoals ik al had voorspeld, hebben deze nagellakken mij helemaal kunnen bekoren. Deze vernieuwde formule blijft nog langer op de nagels zitten en als je een goede topcoat aanbrengt, gaat je manicure een week mee. Het kwastje is ook nét breed genoeg om met één veegje mijn hele nagel te lakken. Dat maakt het hele proces van nagels lakken veel gemakkelijk en sneller.
Like I predicted, these nail polishes have completely captured my heart. The new formula in combination with a good topcoat guarantees that your manicure will last a week. The brush is also wide enough to apply the perfect layer of polish with just one swipe. What's not to love?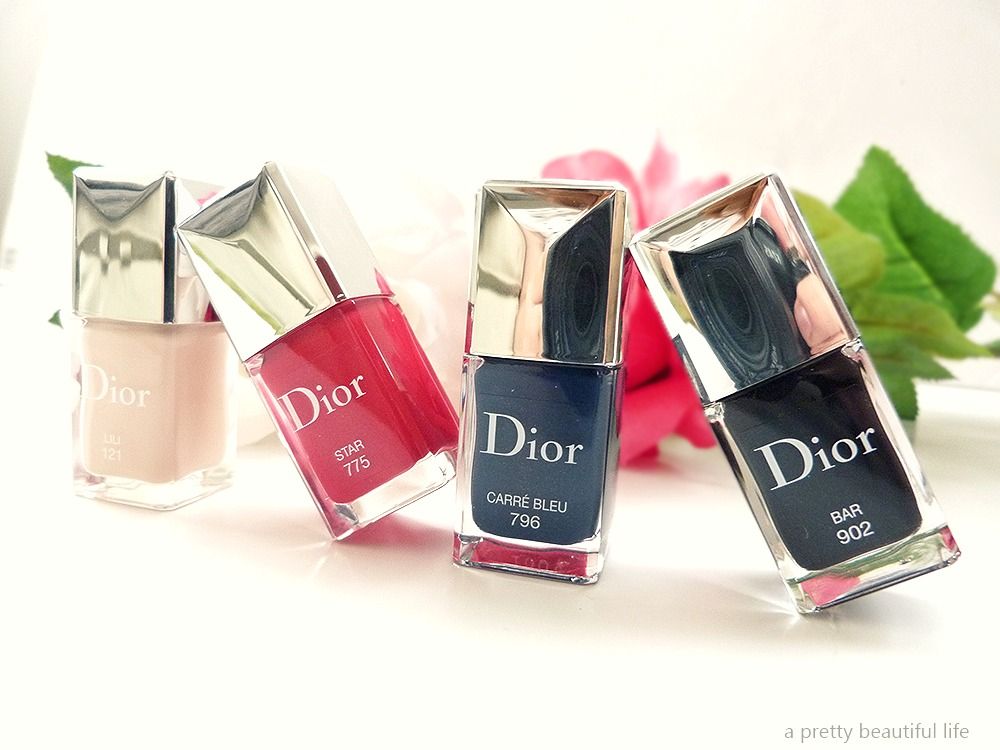 Dior Le Vernis – €23,70
Nu verkrijgbaar in de parfumerie.