Een mooie blush, daar kan ik blij van worden. En ik word nog blijer als het een blush van Dior is. Dior is ondertussen één van mijn favoriete make up merken geworden – ik word razend enthousiast van zowat elk nieuw product. Vooral de Diorblushes kunnen mij helemaal bekoren. Deze legendarische productjes werden in een nieuw jasje gestoken door een nieuwe textuur te introduceren dat nog beter blend om zo volledig met de huid te versmelten. Ik kreeg de fantastische kleur Rose Corolle en onderwierp deze aan een zware test.
There's nothing like a pretty blush to cheer me up – especially when it's a blush by Dior. Dior has managed to completely win me over. It has become one of my favorite make up brands and I feel my heart flutter whenever they launch a new product. Especially the Diorblushes: Dior recently revisited these legendary blushes by introducing a new lightweight texture that blends easily. The result is a weightless veil of pure colour. I received Rose Corolle to try out and I'm dying to show it to you. Keep reading!
Rose Corolle is een supermooie lichtroze kleur met een neutrale ondertoon dat wel een beetje neigt naar de warme kant. Ik vind het een fantastische kleur dat door iedereen gedragen kan worden. Zelfs ik, iemand die normaal wegblijft van roze, vind het een geweldige kleur.
Rose Corolle bevat geen shimmers en is dus volledig matte. Toch heeft het een soort van glans dat je huid precies doet oplichten en meer dimensie creëert.
Rose Corolle is a gorgeous pink colour with a neutral undertone that tends to lean a bit to the warm side. Due to this, I think it's perfect for everyone. Even I love it and I usually stay clear of pink shades. Rose Corolle is completely matte but it does have a lovely sheen that lights up your skin and creates extr dimension.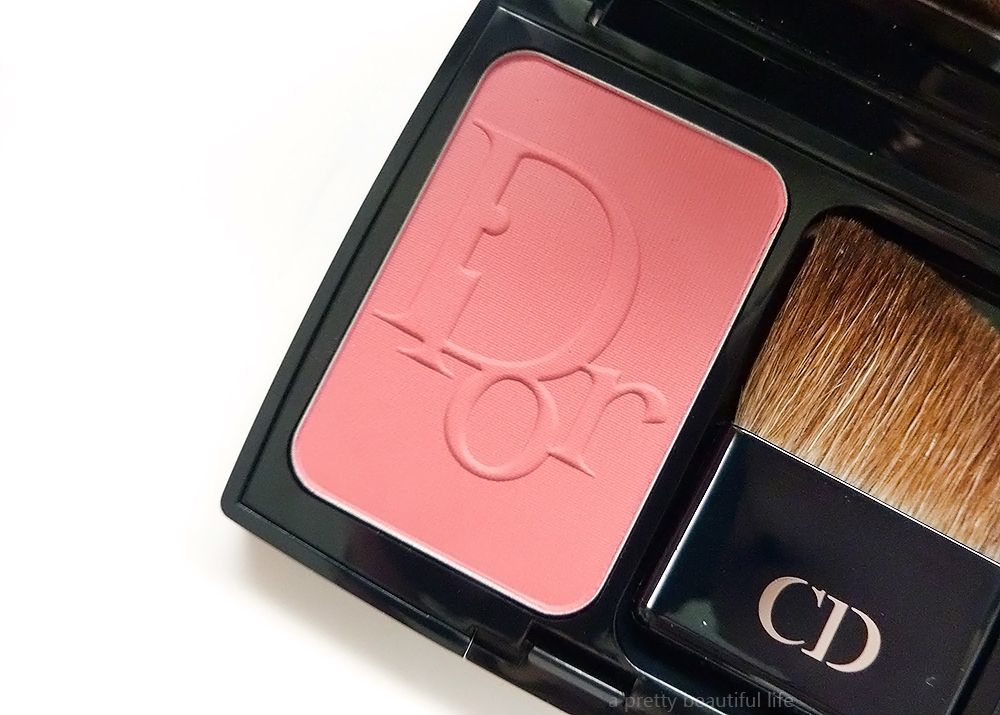 Links heb ik de blush licht aangebracht, rechts zien jullie meerdere laagjes. Zoals je kunt zien, is Rose Corolle heel veelzijdig. Je kan hem héél lichtjes aanbrengen voor een natuurlijk blosje; alsof je net een stevige wandeling in de sneeuw hebt gemaakt en thuiskomt met roze wangetjes. Als je een statement look wilt maken, kan je meerdere laagjes aanbrengen voor een knallend effect.
De blush heeft een superfijne en zachte textuur en verstuift niet. Hij is heerlijk om aan te brengen en hij blijft ook perfect zitten. Ik denk dat het zo'n 6 tot 8 uur uithoudt zonder touch ups of iets dergelijks – en ik ben iemand die vaak aan haar gezicht zit, dus dat zegt veel!
On the left I swatched the blush lightly and on the right I layered the colour. As you can see, Rose Corolle is very versatile. You can apply it lightly for a natural flush, or you can apply multiple layers for a statement look. The blush has a supersoft texture and is very easy to apply and blend. It stays put on me for about 6 to 8 hours without any touch ups.
Yep, ook Rose Corolle kan me bekoren en kan ik toevoegen aan mijn lijstje met 'favoriete blushes'. Het is zo'n kleur dat je moét hebben – een neutrale roze tint die overal bij past en die je op verschillende manieren kan dragen.
I'm adding Rose Corolle to my list of favorite blushes. It's one of those colours that you just need: a neutral pink that suits everyone and that's extremely versatile.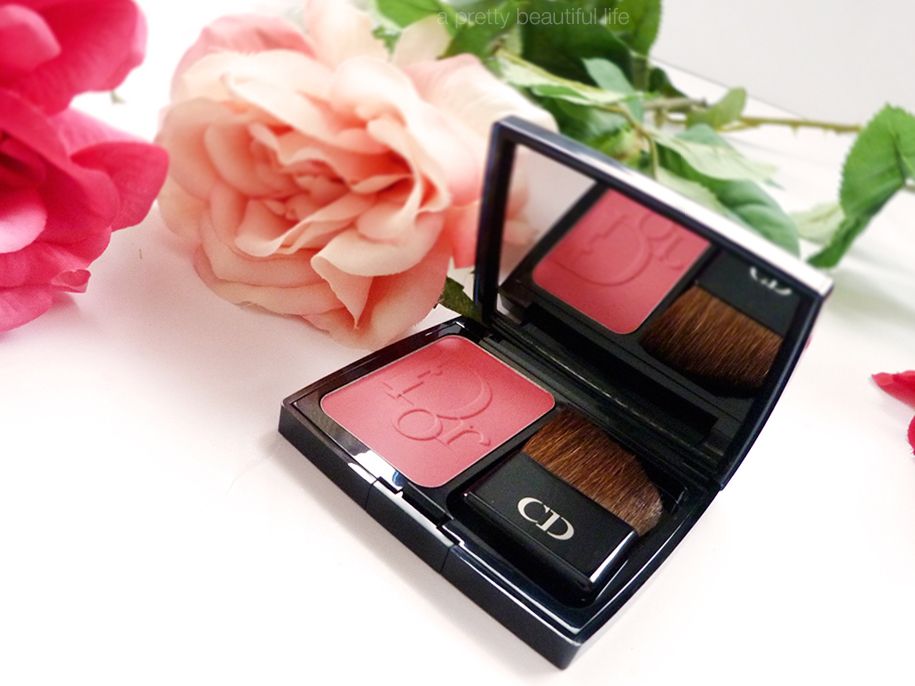 DIORBLUSH – €45,27