Nu de temperaturen razendsnel het vriespunt naderen, is het belangrijk dat we ons goed beschermen tegen de kou. Vooral je huid zal onder die gure wind lijden, en die moet je dus extra goed verwennen. NIVEA heeft de oplossing voor een superzacht velletje, dus lees snel verder om te zien welke producten ik jullie ga tonen.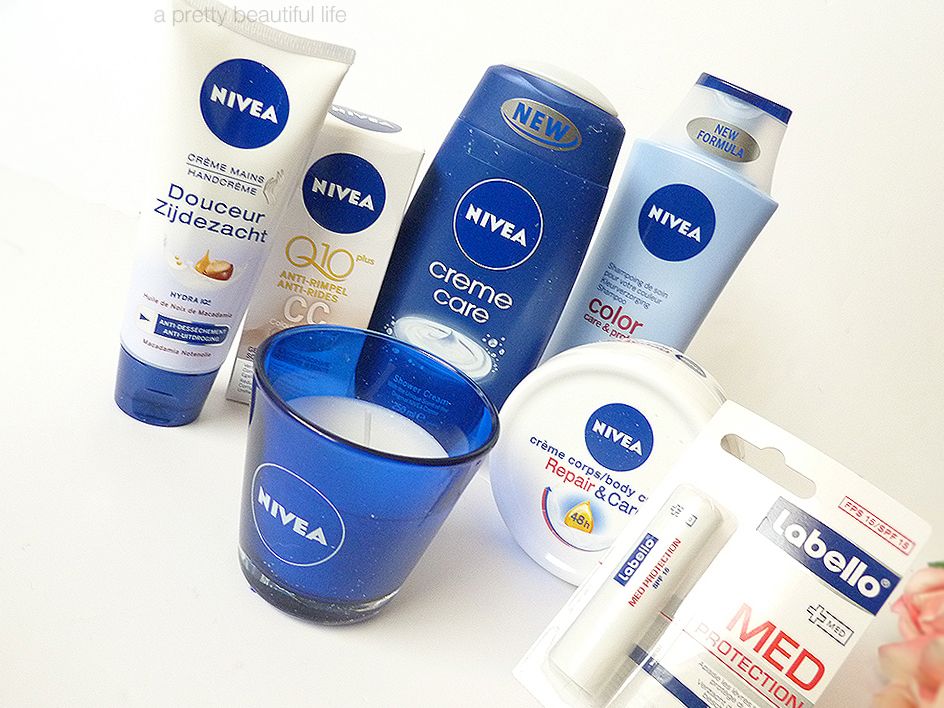 Now that it's starting to get chilly again, your skin will have a hard time. Luckily, NIVEA has a large assortment of great skincare products to make your skin supersoft again. Keep reading to find out more!
Je handen verzorg je het beste met deze heerlijke handcreme verrijkt met macadamia olie. En je huidje kan je verwennen met deze Shower Cream, uiteraard mét die heerlijk nostalgische NIVEA-geur. Mijn zusje is hier gek op en elke avond ruikt ons huis naar NIVEA! Als je nog meer verzorging nodig hebt, moet je de Repair&Care Body Crème opsmeren. Dit potje wordt dus ook hier vaak naar boven gehaald.
A good handcream is a musthave, and you can't go wrong with this one by NIVEA. It's enriched with macadamia oil so it's very moisturising. Another favorite in my household is the Shower Cream. My sister especially loves this so our house always smells of NIVEA in the evening. If your skin needs intense moisturizing, you have to try the Repair&Care Body Cream.
Ik gebruik ook graag de Color Care&Protect shampoo voor gekleurd haar. Het is niet duur en het doet wonderen voor mijn lokken! Iets wat ik ook vaak gebruik: lippenbalsem. Deze Labello Med Protection heeft geen smaak of geur en is perfect voor degenen die gevoelig zijn voor parfums. De Q10 Anti-Rimpel CC Cream heb ik nog niet geprobeerd dus kan ik er ook niks over zeggen, al heb ik toch mooie reviews gelezen over dit product.
I like to use the Color Care&Protet shampoo – it works wonders for my coloured hair. I also love the Labello Med Protection lipbalm since it doesn't have a distinctive scent or taste. I haven't really tried the Q10 Anti-Wrinkle CC Cream so I can't really give my personal opinion on it, but I've read some solid reviews about it.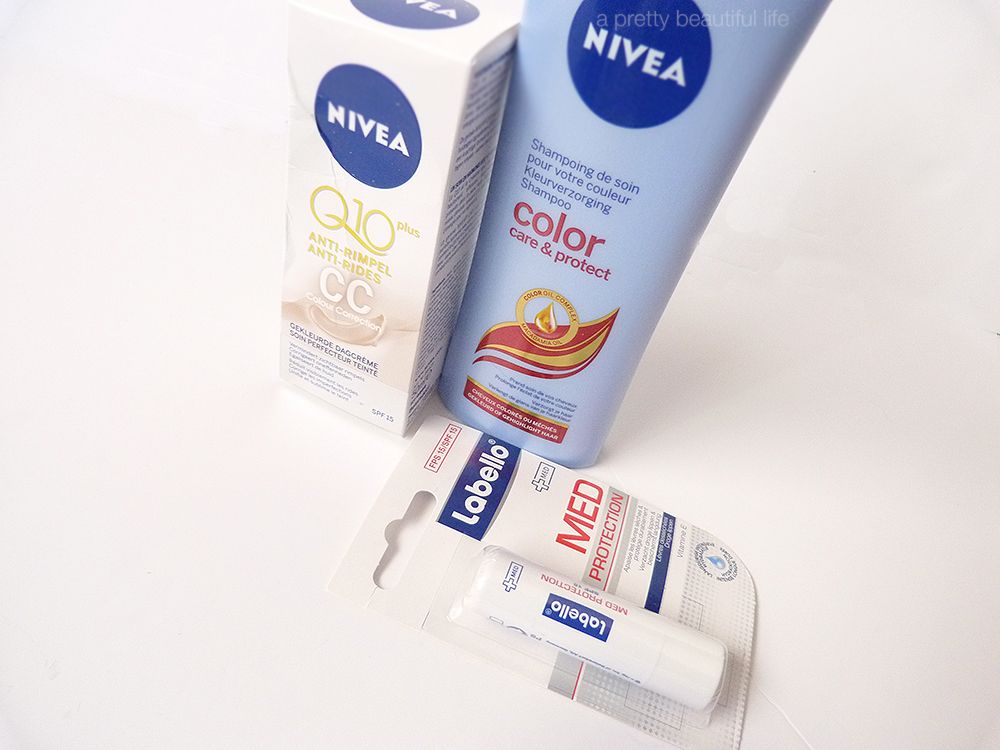 Wat zijn jouw favoriete producten om je tegen de winter te beschermen?
I'd love to hear what your favorite winter skincare routine consists of!
Veel liefs,
Diana