Clinique had het geweldige idee om zich voor haar nieuwste collectie te laten inspireren door de klassieker 'De Notenkraker'. De fluwelen stoffen, de lichte tule en de zachte roze -en paarsetinten vormen de leidraad in The Nutcracker Suite make up collectie. Ik ontving twee producten om uit te testen die ik jullie vandaag met veel plezier toon.
For its newest make up collection, Clinique found its inspiration in the classic play 'The Nutcracker'. The delicate fabrics and soft colours are beautifully translated into the 'The Nutcracker Suite' which I'll be reviewing today.
De collectie bestaat uit twee aktes op basis van een aantal verschillende aspecten uit de voorstelling, elk opgebouwd uit een make up palette, een Chubby Stick en een Blended Face Powder, waarbij alle kleuren elkaar mooi aanvullen. Ik ontving een palette en een poeder uit de eerste akte.
The Nutcracker Act I Compact bestaat uit een oogschaduwquad (Snowflake Suite) en een zachte Blushing Blush Powder (Plié Pink). De kleuren passen allemaal mooi bij elkaar en doen mij inderdaad direct aan De Notenkraker denken!
This collection consists of 2 'acts', each containing a make up palette, a Chubby Stick and a Blended Face Powder. I received the Nutcracker Act I Compact and the Blended Face Powder.
De oogschaduws bevatten verschillende finishes (matte, shimmer en satin), en ook al zitten er drie paarse tinten in deze quad, de kleuren zijn divers genoeg om verschillende looks mee te maken. De mooiste kleur in de quad is ongetwijfeld de tweede van links. Het ziet er blauwgrijs uit in de pan, maar eenmaal geswatcht is het meer een grijspaarse kleur. De highlighter vind ik ook erg mooi (witgoud!).
The eyeshadows have different finishes (matte, shimmer and satin) and even though there are three purple eyeshadows in the quad, they are all quite different so you can still create multiple looks with them. I think you'd agree with me if I said the second eyeshadow on the left is the most special colour in the palette. It looks quite blue in the pan but when you apply it, it comes off as a more grey-purple colour.
De blush in Plié Pink is een zachtroze kleur met miniscule shimmers erin verwerkt. Het is de perfecte blush om die blozende wangen te creëren die je krijgt na een wandeling in de sneeuw. Het is ook geen superkoele roze met een duidelijke blauwe ondertoon. Dat zou namelijk erg vloeken bij mijn huid, dus ik ben blij dat dit een warmere roze blush is.
The blush in Plié Pink is a soft pink colour with miniscule shimmers in it. It has a warm undertone and therefore wearable by every skintone.
Tot slot heb ik nog het Blended Face Powder in Snowflake Dreams. Dit is een nieuw product dat speciaal ontwikkeld werd om een fraaie glinstering achter te laten op de schouders, hals en decolleté. Dit is bijvoorbeeld perfect voor ballerina's die dan tijdens een voorstelling een prachtige gloed krijgen. Of je kan het natuurlijk ook gewoon gebruiken om wat glitter toe te voegen aan je look!
I also got the Blended Face Powder in Snowflake Dreams, a new product that you apply on your shoulders, neck and cleavage for a subtle shimmery effect. It's perfect for the holidays!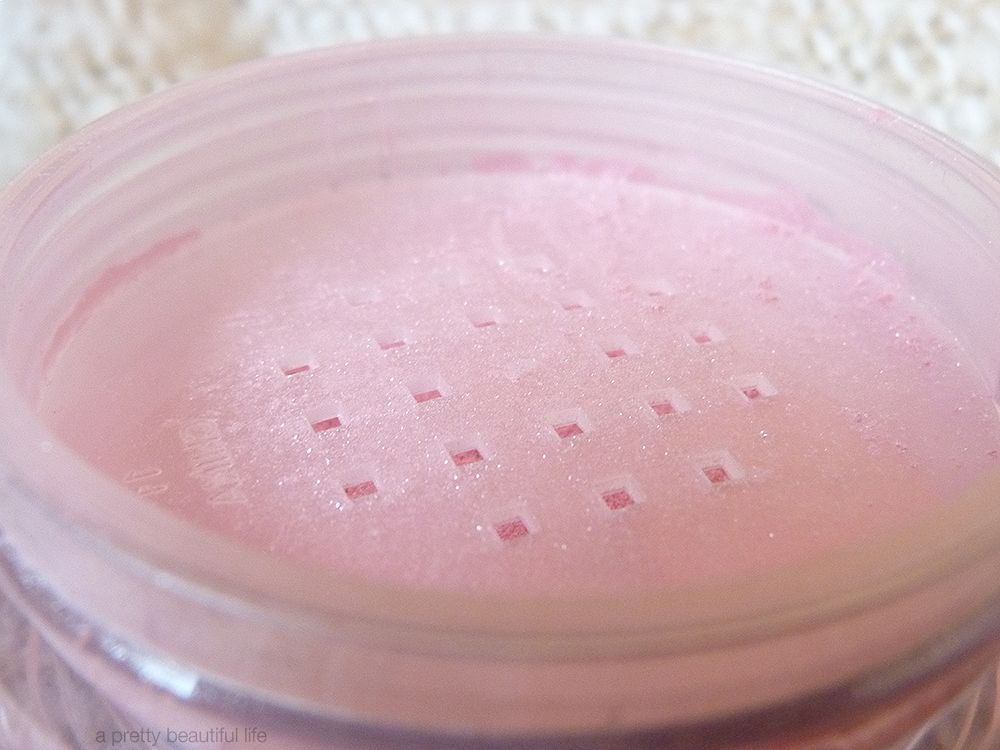 Links heb ik het poeder wat 'heviger' aangebracht zodat je de roze tint een beetje terug ziet. Deze is namelijk niet erg opvallend tenzij je dus meerdere lagen van het poeder aanbrengt. Je kan het dus ook perfect als oogschaduw gebruiken voor een feestelijke toets.
I applied a few layers of the product on the left so you could see the pink colour a bit. It's not very noticable unless you layer the powder. 
Hoe mooi is deze Nutcracker collectie wel niet?! Ik ben normaal echt niet gek van roze en van paars heb ik nogal schrik, maar dit zijn erg mooie en draagbare tinten die nu erg feestelijk zijn maar die je ook perfect in de lente en zomer kunt dragen. Als je iets van deze collectie wilt, moet je wel snel zijn want dit is een Limited Edition!
How pretty is this Nutcracker collection? I normally don't like pinks and purples but these are surprisingly wearable.
The Nutcracker Act I & II Compact – €51,70
Blended Face Powder (+brush) in Snowflake Dreams – €34,15
Chubby Stick Baby Tint Moisturizing Lip Colour Balm in Budding Blossom & Flowering Freesia – €20,70
Limited edition; enkel verkrijgbaar via de website van Clinique
Fijne feesten!
Diana