Contouren is hot en dat heeft Clinique goed begrepen. Het merk bracht onlangs namelijk twee Chubby Stick Sculpting producten uit; eentje om mee te contouren en eentje als highlighter. Ik testte deze twee chubbies met veel plezier uit dus lees verder om mijn verslagje te lezen.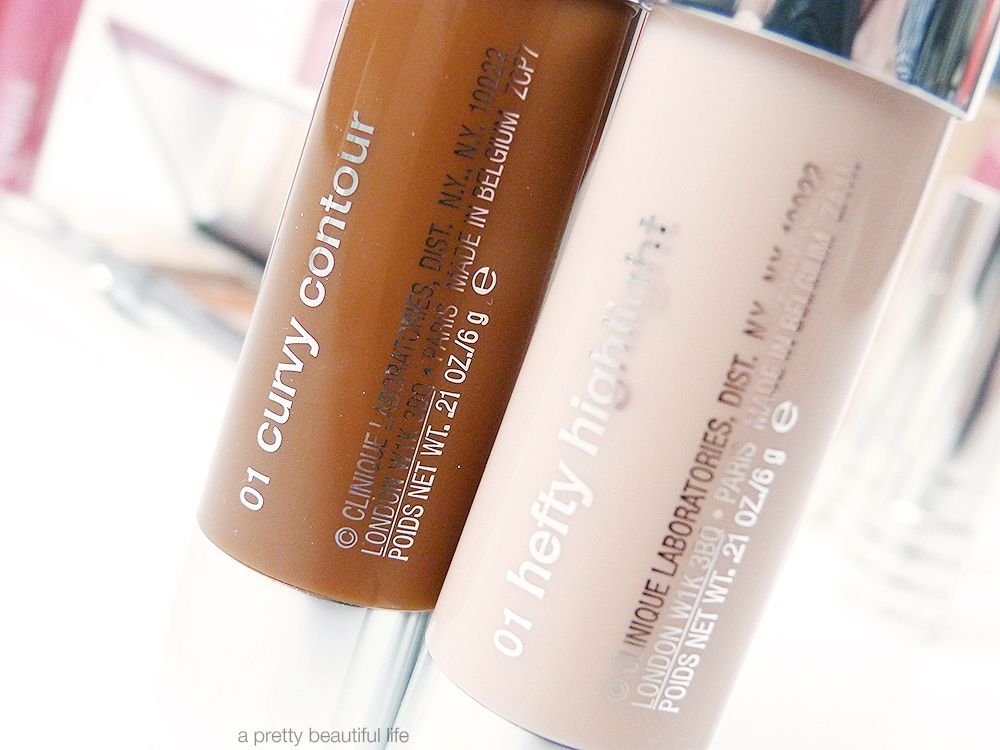 Clinique is jumping on the contouring-bandwagon. It recently released two Chubby Stick Sculpting products: one stick for sculpting and one for highlighting. Keep reading to find out more about these little chubbies.
De Chubby Stick Sculpting sticks hebben dezelfde verpakking als de Cheek Colour Balms (een review vind je hier) en zijn iets dikker en groter dan de Chubby Sticks voor de ogen of lippen.
The Chubby Stick Sculpting sticks come in the same packaging as the Cheek Colour Balms. They're a bit larger and thicker than the regular Chubby Sticks for the eyes or lips.
De Chubby Stick Sculpting Highlight, 01 Hefty Highlight, heeft een champagnekleur met roze ondertoon. Het bevat geen shimmers maar laat een erg mooie en gezonde glans achter op de huid. Het is echt een fijne highlighter: creamy, blendt makkelijk en vangt het licht perfect waardoor je huid mooi opvalt.
The Chubby Stick Sculpting Highlight comes in the colour 01 Hefty Highlight. It's a champagne colour with a pinkish undertone. It doesn't contain any shimmer but it leaves a nice, glowy sheen behind on the skin. I also love the formula: it's quite creamy and easy to blend and it also manages to capture the light really well.
Dan hebben we nog de Chubby Stick Sculpting Contour in 01 Curvy Contour. Dit is een bruine, matte tint en heeft dezelfde geweldige romige textuur als de highlighting stick. Alleen ben ik geen fan van de kleur. De warme ondertoon zorgt ervoor dat dit product er erg 'vuil' uitziet op mijn huid. Als ik het product uitblend, ziet het eruit als een modderige vlek op mijn wang. Ik hou dus van deze formule maar ik ben meer te vinden voor een kleur met een koelere tint zoals mijn favoriete product om mee te contouren: de Pro Sculpting Cream van MAC in de kleur Coffee Walnut (zie hier).
Then there's the Chubby Stick Sculpting Contour in 01 Curvy Contour. It's a matte, brown hue and has the same amazing creamy texture as the highlighting stick. Unfortunately, I'm not a fan of the warm undertone. It just makes the product look really muddy and dirty on my skin. I prefer my contouring products to have a more cool undertone such as my favorite Pro Sculpting Cream by MAC in the Colour Coffee Walnut.
De highlighter is suuupermooi en gebruik ik ook steevast elke dag. Ik heb de contour stick ook vaak geprobeerd maar ik ben gewoon niet weg van het resultaat. Dus Clinique, als jullie eentje maken met een iets koelere ondertoon, dan is alles per-fect.
The highlighter is gorgeous and I use it practically every day. I tried the contouring stick multiple times but it's just too muddy-looking. So Clinique, please make a contouring stick with a cool undertone and then everything is perfect.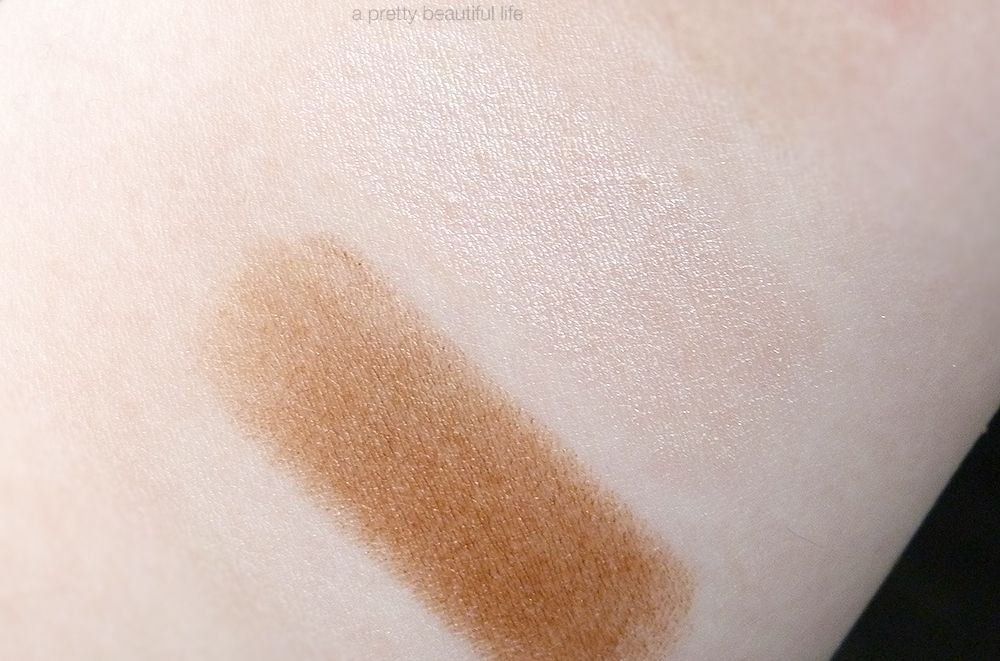 Clinique Chubby Stick Sculpting Highlight & Contour – €25,85
Verkrijgbaar in de parfumerie of online.