Onlangs maakte ik kennis met Bellápierre Cosmetics, één van de snelstgroeiende minerale makeupmerken in de wereld. Nu ben ik niet echt een fan van minerale makeup (dat los poeder vliegt altijd overal in het rond) maar ik sta open voor nieuwe dingen dus sloeg ik aan het testen. Vandaag meer info over twee productjes die ik ontving: een lipgloss en een Shimmer Powder.
I recently got introduced to Bellápierre Cosmetics, one of the fastest growing mineral makeup manufacturer in the world. I usually don't go for mineral make up sinds the powder tends to fly everywhere, but I'm always down to try new things. So I tested two products: a clear lipgloss and a gorgeous Shimmer Powder.
Bellápierre werd ontwikkeld in 2005 door David Oren, een grote speler in de wereld van natuurlijke cosmetica. Het doel was om minerale makeup te ontwikkelen die er natuurlijk uitziet en de huid een jonge uitstraling geeft. Dit allemaal gebeurt met natuurlijke en organische ingrediënten die compatibel zijn met alle huidtypes -en kleuren.
Bellápierre was founded in 2005 by David Oren, a key player in the manufacturing of natural cosmetics. His goal was to create mineral makeup that looks natural and gives the skin a youthful glow without using anything but natural, organic ingredients.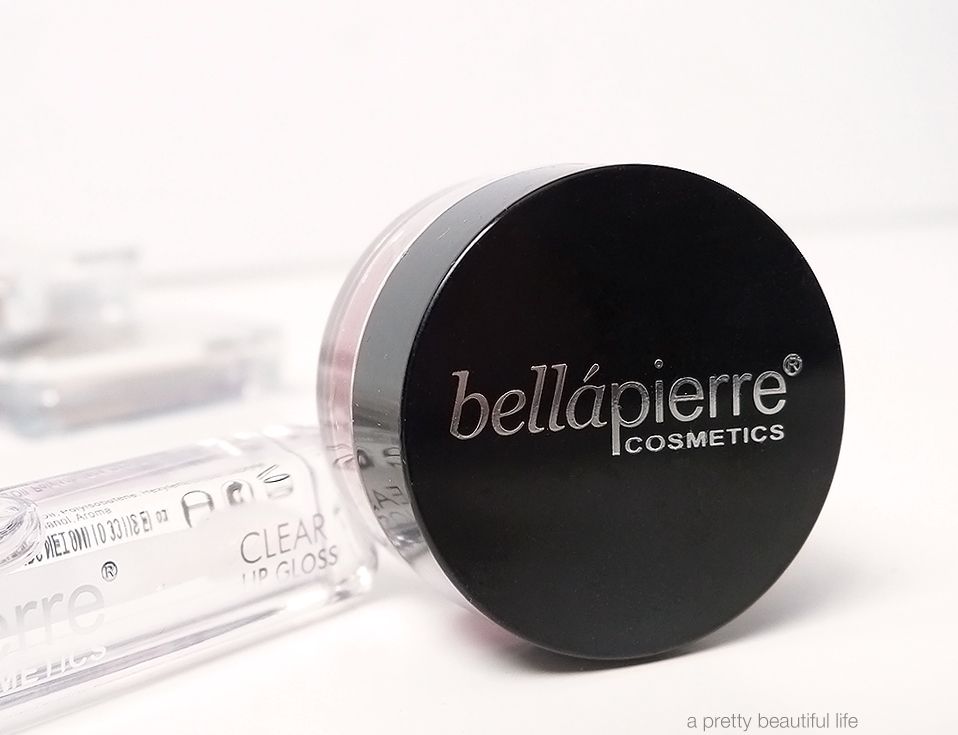 Op naar de review. Als eerste ontving ik een Shimmer Powder in de kleur Cinnabar. De Shimmer Powders van Bellápierre zijn multifunctionele poeders met een intense pigmentatie en glans. Je kan het poeder zo gebruiken als oogschaduw of als blush, maar je kan het ook mengen met een lipgloss, nagellak of mascara voor een gepersonaliseerd kleurtje.
I received a Shimmer Powder in the colour Cinnabar. These are multifunctional powders with an intense pigmentation. You can use it as an eyeshadow or blush, or you can mix it in with a clear lipgloss, mascara or nail polish to create your own colour.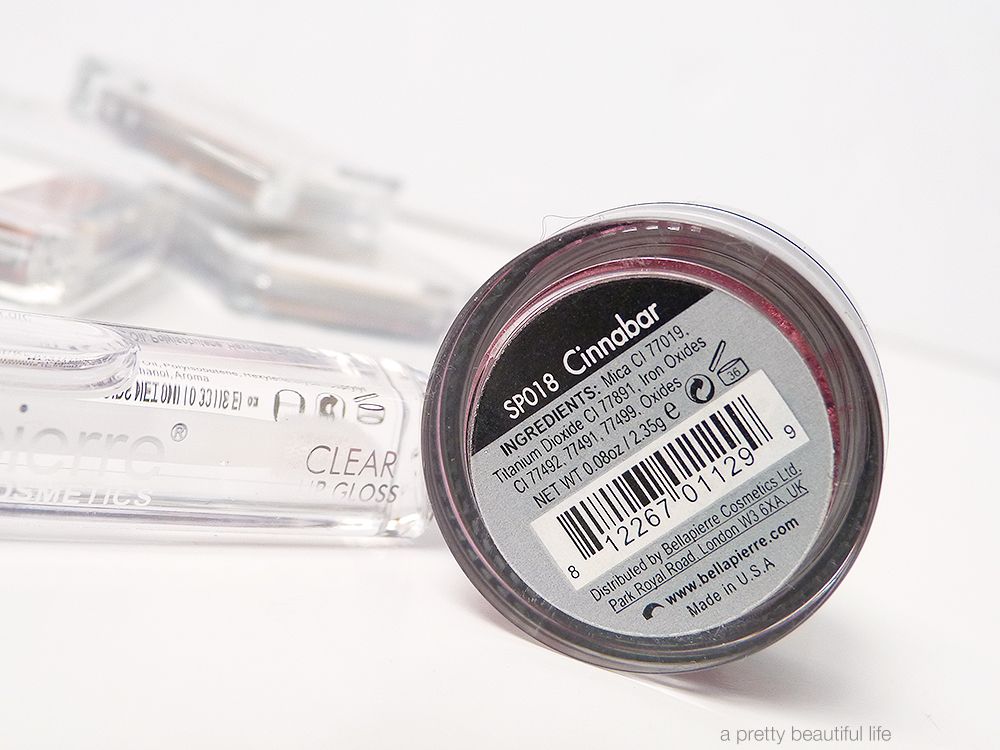 Het Shimmer Powder zit in een klein, rond, plastieken doosje met schroefdop. Er zitten drie 'gaatjes' in het doosje waaruit het poeder komt – de perfecte hoeveelheid als je het mij vraagt want zo krijg je altijd nét genoeg product (in tegenstelling tot andere minerale makeupmerken waar het poeder direct alle kanten uitvliegt).
Cinnabar is een rozerode kleur met een gouden glans, echt prachtig! Ik zie het mezelf niet direct als oogschaduw gebruiken, maar wel eventueel als blush of als eyeliner.
The Shimmer Powder comes in a little plastic pot. Cinnabar is a gorgeous pinkish-red colour with a golden sheen. I don't see myself using it as an eyeshadow (red can be a bit daunting) but it's perfect as a blush or eyeliner.
Ik moet er duidelijk geen tekening bij maken: de pigmentatie van het Shimmer Powder is fan-tas-tisch. Wat een kleurafgave! Het poeder verstuift ook niet en voelt zelfs een beetje romig aan waardoor het erg gemakkelijk is om mee te werken. Bijgevolg is er ook eigenlijk totaal geen fall out aanwezig wat een dikke pluspunt is.
As you can see, the pigmentation is awesome. The powder also feels a bit creamy so the product is very easy to work with. In fact, thanks to the texture, there's absolutely no fall out when you apply it as an eyeshadow.
Ik kreeg nog een Clear Lip Gloss bij om zelf te experimenteren met het poeder als lipstick/lipgloss.
I also received a Clear Lip Gloss so I could experiment with the Shimmer Powder a bit.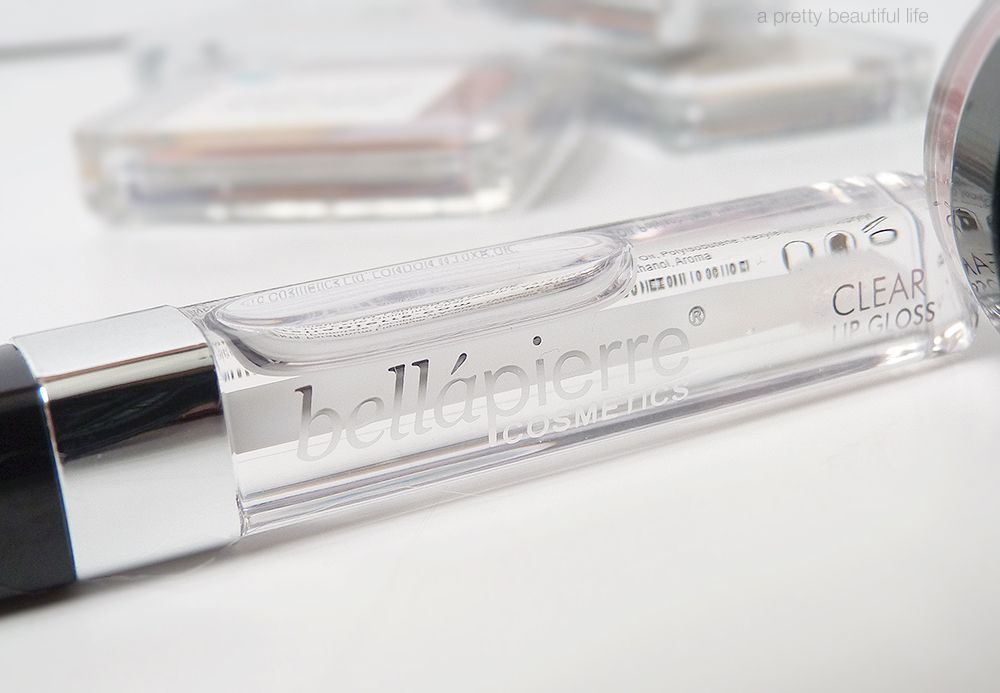 Het mengen van de gloss en het poeder verloopt wel gemakkelijk maar ik blijf het werken met losse poeders moeilijk vinden. Het resultaat is wel erg mooi!
Mixing the lipgloss and the powder is very easy though I still prefer solid products instead of mixing things myself. I do like the result though!
De eerste ontmoeting met Bellápierre is alvast positief. De prijzen zijn erg redelijk, de kwaliteit supergoed en het feit dat je kunt mixen & matchen is een erg leuk pluspunt. Ik ben wel benieuwd naar meer, jullie ook?
My first impression of Bellápierre is definitely positive. The prices are very reasonable, the quality is amazing and the mixing & matching is a very fun concept.
Bellápierre Clear Lip Gloss – €10
Bellápierre Shimmer Powder – €12,99
Verkrijgbaar via Le Visage