Azzzedine Alaïa, de Tunesische meestercouturier gebaseerd in Frankrijk, lanceerde onlangs zijn eerste parfum: Alaïa Paris. De geur is een uitnodiging tot een tijdloze wereld van zowel warme als koele noten en combineert bloemige geuren zoals fresia en pioenroos met muskusachtige basisnoten. Het resultaat is een provocatieve geur die al snel een impressie achterlaat bij jong en oud.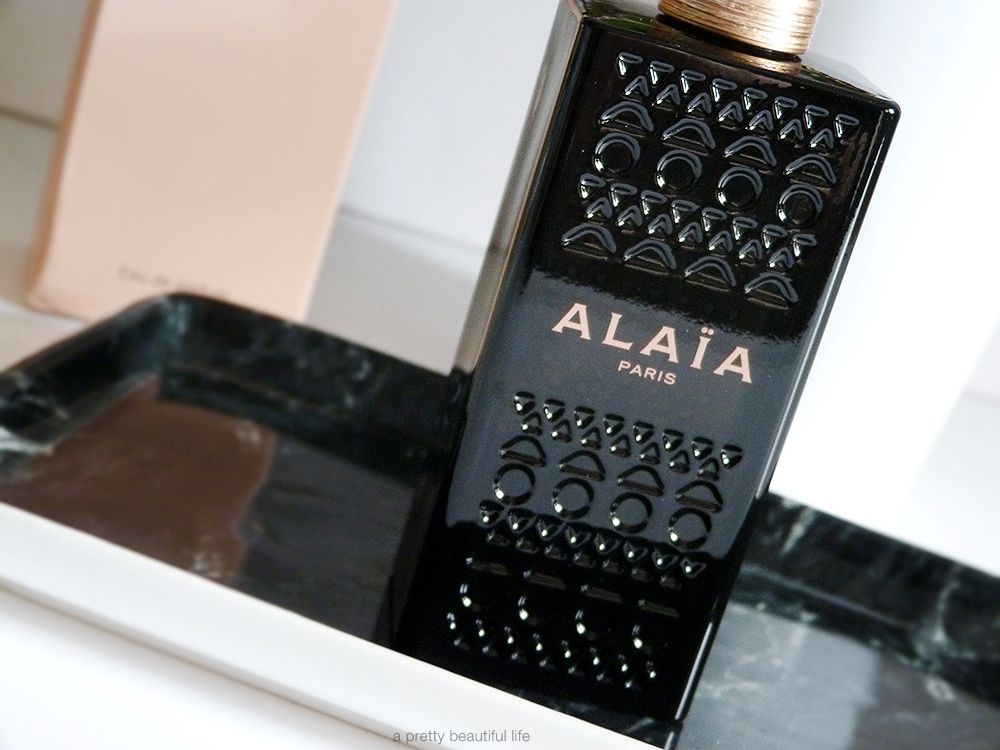 Wat mij direct opvalt, is het unieke design van de flacon. De zwarte kleur, de gouden dop en de patronen op de onderkant creëren een unieke flacon dat de geur ook goed weerspiegelt: donker, mysterieus en vrouwelijk.
Het parfum opent met frisse en luchtige topnoten van roze peper. De hartnoten zijn dan weer bloemig dankzij de fresia en pioenroos. De basis bestaat uit leder -en muskachtige noten waardoor het parfum als een tweede huid aanvoelt.
"Creating a perfume is to confide in a woman, to steal her thoughts of tomorrow and run away with her before she ever looks back. My perfume springs from the union of all my present moments, from a time that I could not myself identify, expressed only in the feelings that its creation revealed to me," says Alaïa.
Voor mij is Alaïa Paris een vrouwelijke geur met ballen. De top -en hartnoten zijn fris en licht, maar de zwoele basisnoten maken het geheel mysterieus. Top!
Azzedine Alaïa – Alaïa Paris
€58 voor 30ml