Wij vrouwen voelen iedere dag de druk om een bepaald beeld na te streven – denk maar aan al die modellen, zangeressen en filmsterren met het perfecte lichaam. Maar mannen hebben dat gevoel ook. Mannen moeten zichzelf kunnen zijn en hoeven zich niet aan te passen aan het stereotypisch macho beeld van de man. Daar draait de nieuwe campagne van Axe rond: Find Your Magic.
"There are so many ways to be a man today. And you don't have to choose. The more you explore and express the different sides of yourself, the more you become, well, you. And that's when you're at your most attractive.
That is why we created a new range of grooming products. Helping you show who you really are – no matter what that looks like."
#Find Your Magic
Persoonlijk sta ik helemaal achter deze boodschap, want iedereen moet zichzelf kunnen zijn. Ik vind het zeer sterk van Axe dat ze hiermee naar buiten komen. Ik kreeg dan ook de nieuwe collectie toegestuurd – uiteraard niet om zélf te testen, maar te láten testen 😉
AXE creëerde dus een nieuw gamma producten zodat iedere man zijn persoonlijkheid kan uitdrukken. Er zijn drie verschillende lijnen:
– Urban; tabak en amber, antibacterieel en houtskool
– Adrenaline; muskus en gember, mint en microactieve capsules
– Signature; hout en vanille, anti-streep en cedarhout en bergamot
Hier zien jullie de Signature en Urban lijn met onder andere een deodorant, een parfum, een styling wax, een styling gel en een body wash.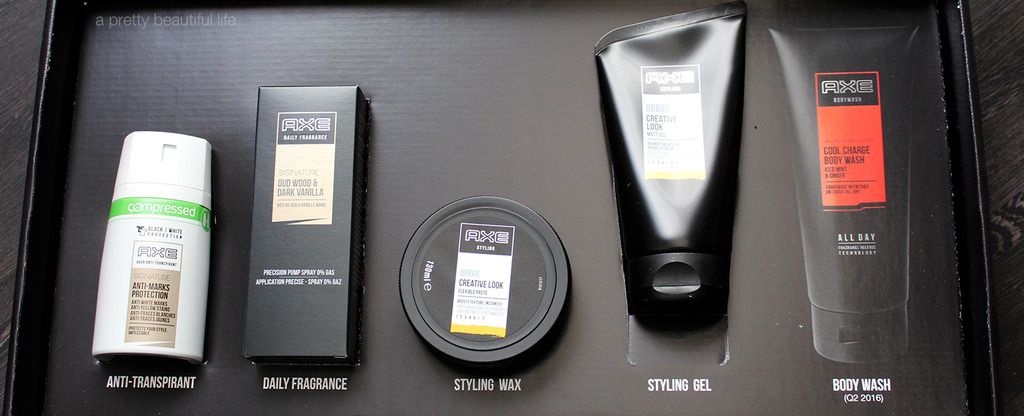 AXE Anti-Marks Protection Deodorant (€4,79) – Deze compressed deodorant voorkomt witte strepen en gele vlekken.
AXE Daily Fragrance 'Old Wood and Dark Vanilla' (€7,99) – Een warm houtachtig geurtje met vanille.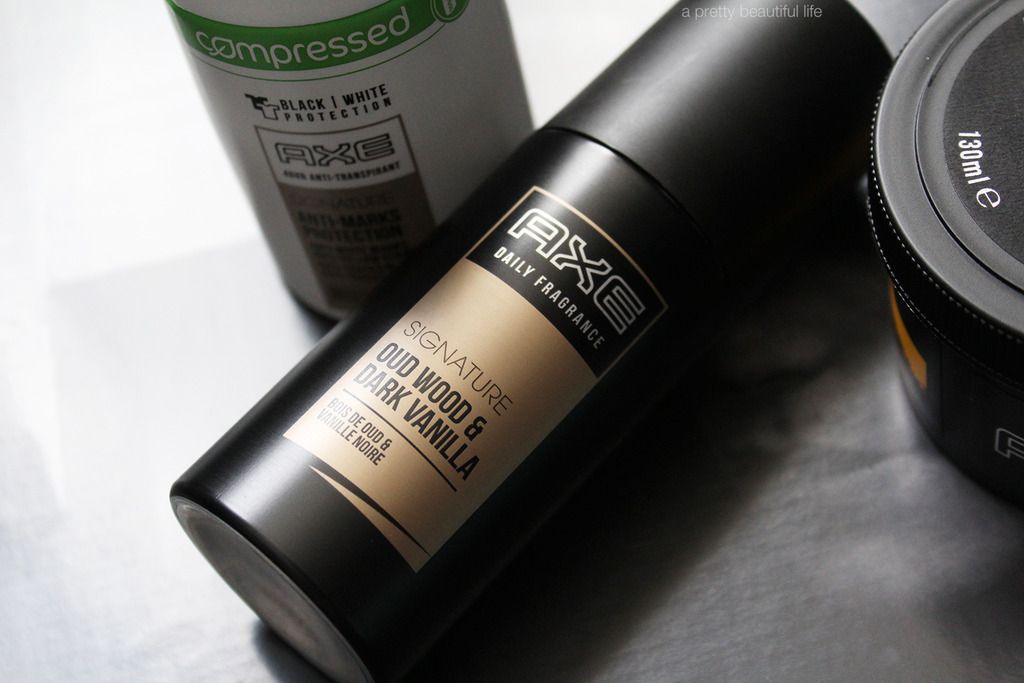 AXE Urban Creative Look Matt Gel (€4,49) – Een styling gel met matte effect voor een stevige hold.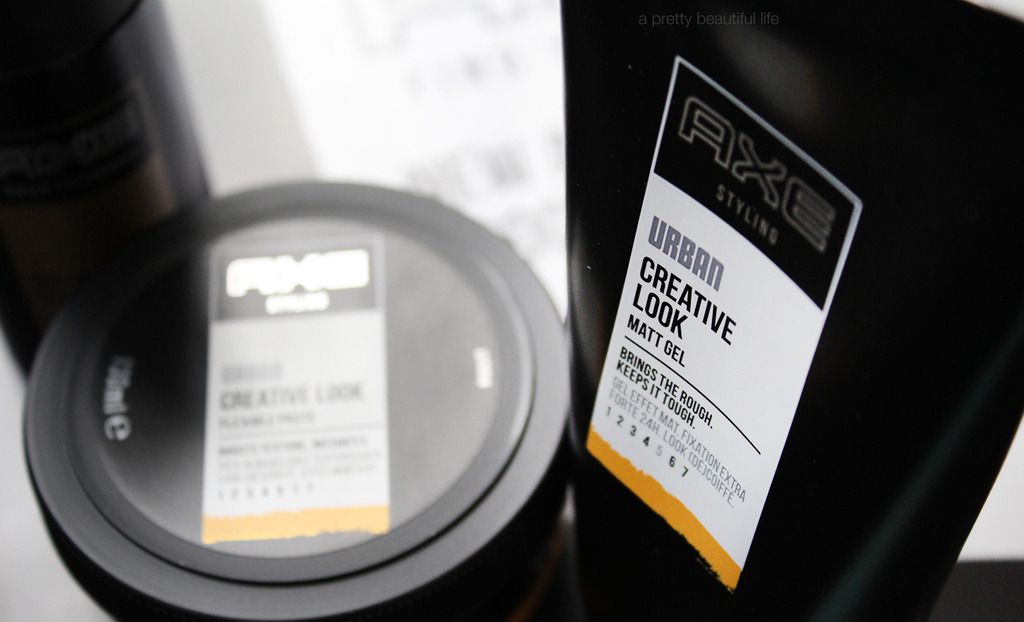 AXE Urban Creative Look Flexible Paste (€4,69) – Een flexibele pasta om je haar perfect in model te brengen.
De nieuwe producten van AXE zullen iedere man wel aanspreken, dus haal deze producten in huis voor je vriend/man/vader/broer/beste vriend… Ze zullen je bedanken!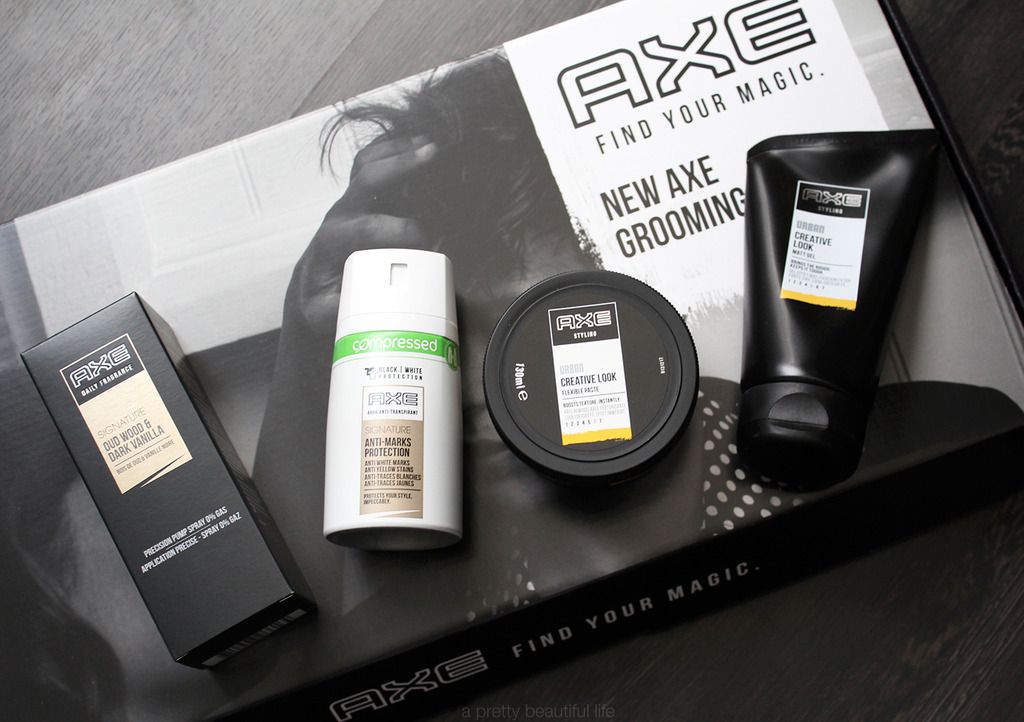 Veel liefs,
Diana